Empty houses lack vision, warmth, and emotion.  We will create a welcoming and cozy space that will allow potential buyers to see themselves living in the home.  Using color, pattern, balance, and design we will transform your property into a magazine-worthy showstopper.  We will bring in a full set of furniture, art, décor, and accessories that will transform an empty house into an inviting home that will emotionally connect with the largest possible pool of potential buyers.  
From a starter home to a million-dollar estate, an industrial loft to a simple boho retreat or something in between, we understand that each property is different and each buyer profile is unique.  We have the knowledge and experience to create the perfect union of style and design in order to maximize your profits.  Rest assured that we will create spaces that will leave your potential buyers fighting over the keys!
– On-Site Visit + Evaluation
– Custom Designed Staging Plan
– Quick Install + Inventory Removal Timeline
– 1-Day Install + Same Day Photography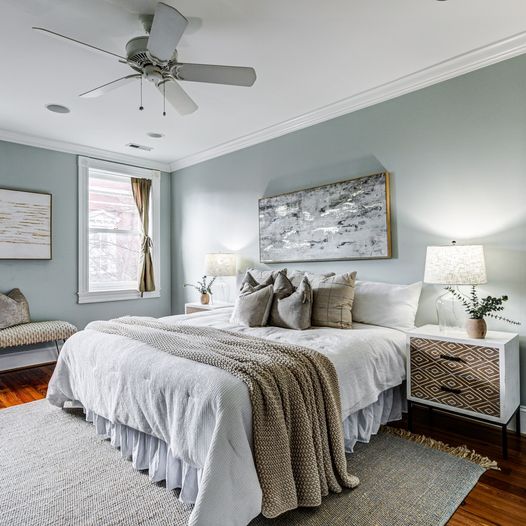 Our Standard Package Includes:
Living Room

Area Rug, Sofa, End Tables, Lamps, Coffee Table, Artwork, Faux TV, Decor + Accessories
Potential Additions Depending on Space : Accent Chairs, Side Tables, Console, Poufs

Dining Room

Area Rug, Dining Table, Dining Chairs, Artwork, Decor + Accessories

Kitchen

All Decor + Accessories, Bar Stools + Setting, if applicable

Primary

Area Rug, Bed Set Up, End Tables, Lamps, Artwork, Decor + Accessories

Bathrooms

Towels, Shower Curtain ( if applicable ), Decor + Accessories
Latest News & Trends in the industry
When it comes to selling a home, presentation is everything. Before you put your home on the market, consider staging it. Staging a home means creating an inviting atmosphere that resonates with potential buyers. It can make all the difference when it comes time to...