If you're into flipping houses, you probably understand that it's all about the details. The right paint color can make a world of difference, and staging can be the key to making a property look its best. By creating a cozy and inviting space, you'll be able to get more money for your house – and who doesn't want that? Keep reading for some tips on how to stage your home like a pro!
Basics Of House Flipping
Before we get into the nitty-gritty of staging, let's first talk about house flipping. House flipping is basically a form of real estate investing. It is when real estate investors and house-flippers buy a property, usually at a lower price point, and then make renovations or repairs in order to sell it for a higher price. A house flip is a great way to earn some extra cash, but it does take some work and comes with financial risk.
If you're thinking about flipping houses, it's important to understand what the process entails. First, you'll need to find a property that you think has potential. This can be a fixer-upper that needs some work or a property that is already in good condition but is underpriced for the market.
Once you've found a property, you'll need to make an offer and negotiate with the seller. If your offer is accepted, you'll then need to get financing for the purchase and any renovations that need to be made. Once the repairs or renovations are completed, it's time to list the property and find a buyer.
What Is Staging?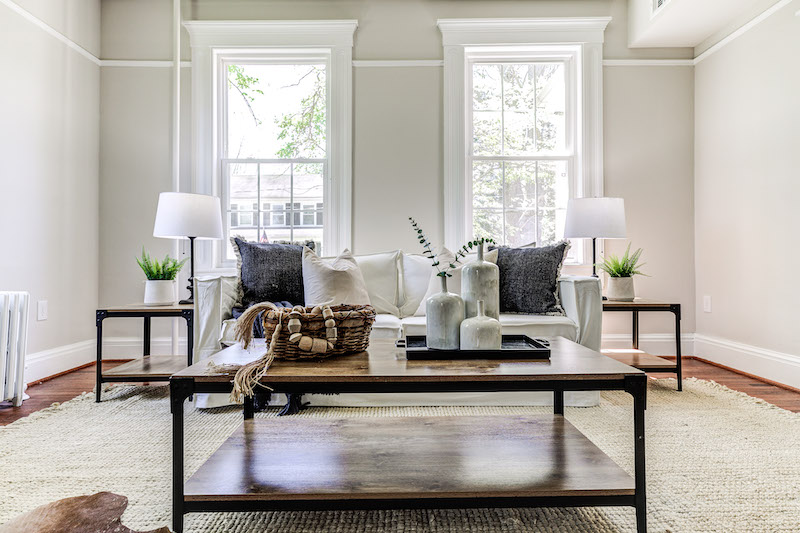 Now that we've gone over the basics of house flipping, let's talk about staging. Staging is the process of preparing a home for sale. This includes things like decluttering, deep cleaning, adding furniture, and making small repairs. Staging aims to make the home look as appealing as possible to potential buyers.
When you stage a home, you want to create an environment that is warm and inviting. You want potential buyers to be able to see themselves living in the space. This can be accomplished by adding some personal touches, such as candles or cozy blankets. You also want to make sure that the space is clean and clutter-free.
How To Stage A House Like A Pro
Below, we will go into more detail about how to stage a house like a pro!
Boost Your Lighting
When it comes to staging, dim lighting is not ideal because it detracts from your new features and renovations. Furthermore, when there isn't much light, taking beautiful listing photos is difficult. Upgrading your lighting is a fantastic method to showcase your staged work!
Use contemporary light fixtures with daylight balance LEDs. This will increase the brightness, giving the impression that your residence is larger and has more space. It will also make your lighting more energy-efficient. Energy-efficient lighting is more appealing as utility costs rise. It's also better for the environment. Homebuyers are keeping a close eye on everything that they have the ability to improve or alter in a staged property. Creating energy efficiency fulfills one more item off their list. Furthermore, it will save them money in the long run!
Stay Neutral
While you may be tempted to add pops of color throughout the property, it's important to stick with neutral tones. This will allow potential buyers to visualize the space as their own. They should be able to see themselves living there, and that's difficult to do when the walls are a bright pink or yellow. Stick with light colors like white, cream, or grey. This will make the space feel open and airy.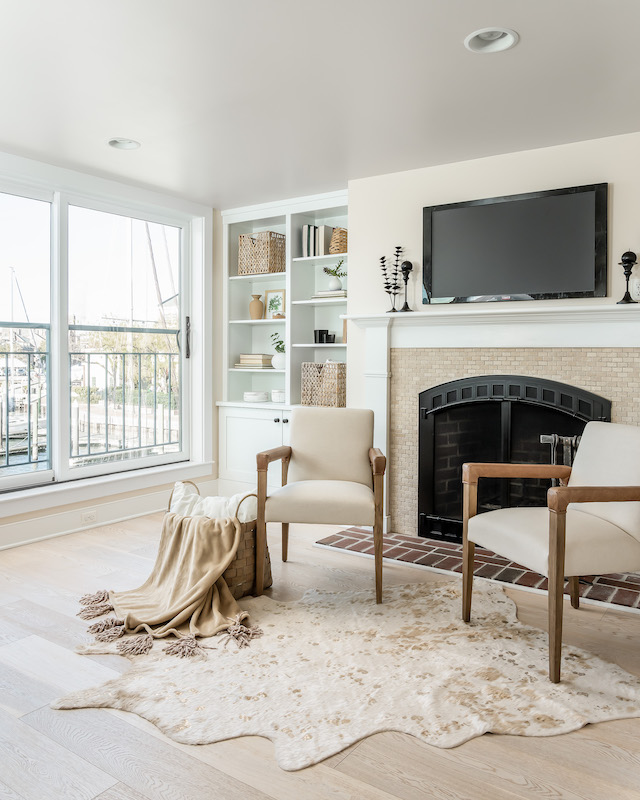 Furnishings
It's important to choose furniture that is both stylish and functional. You want potential buyers to be able to imagine themselves using the space, so avoid putting too much furniture in each room. In addition, you want to make sure that the furniture is in good condition. Old or damaged furniture will make the space look dated and unkempt.
If you're staging a home that is vacant, you may want to consider renting furniture. This can be a great way to make the space feel warm and inviting. Just make sure that you choose furniture that is neutral in color and style. You don't want anything too flashy or over-the-top.
Here are some great furniture tips:
In private places (such as bedrooms, offices, and dens), it is acceptable to put furnishings against the wall to emphasize the open area.
Make sure your stager is aware of any odd or non-functional spaces in the home that may draw notice if not properly staged. The goal is to show buyers how to use these non-traditional spaces.
Exterior
First impressions are everything, so it's essential to make sure that your home's exterior is in tip-top shape. Curb appeal is very important, so ensure the grass has been cut and edged, trimming the hedges, and consider adding some flowers or greenery to the landscape. You want potential buyers to be impressed from the moment they pull up to the property.
You may also want to consider repainting the front door. This is a quick and easy way to add curb appeal. Just make sure that you choose a neutral color like black, grey, or white.
Another low-cost option is power washing. You may make a dirty or oil-stained driveway appear to be new again by power washing it. The whole home's exterior, including the walls, may also benefit from a good power wash. The windows, doors, gutters, and paint might need some washing too.
Finishing Touches
Once you've completed all of the above steps, it's time to add some finishing touches. Accessorize where you can. Is there a vacant bedroom with no use? Set up a home office with a computer chair and a tiny desk in it. Are any of your coffee tables or worktops feeling awfully lonely? Use fruit bowls or greenery arrangements to fill the void. Grab some clean, fluffy towels and place them in the bathroom to give potential buyers something to fantasize over while assessing your flip.
The Benefits Of Home Staging
Below are some of the benefits of staging your home before you sell:
Reduces Time Spent On The Market
According to research, staged homes sell nearly six times faster than unstaged homes, cutting the average marketing time from 125 days to 22 days.
When you're flipping a house, time is of the essence. The longer your property sits on the market, the more money you're losing. Staging can help you sell your property faster so that you can move on to your next project.
Helps You Sell for More Money
Not only does staging help you sell your property faster, but it also helps you sell for more money.
On average, staged homes sell for 17% more than unstaged homes. This extra money can be used to cover the cost of staging or put towards your next project.
Makes Your Property More Appealing to Buyers
When you stage your property, you're making it more appealing to potential buyers.
Staging gives buyers a better idea of how they can use the space. It also makes the property look more inviting and well-cared for. This can lead to more offers and a higher selling price.
Need Professional Home Staging? Contact Us!
If you're looking for professional home staging services, we can help! We offer a wide range of services to make your property look its best. Contact us today to learn more!
General Tips For Flipping Houses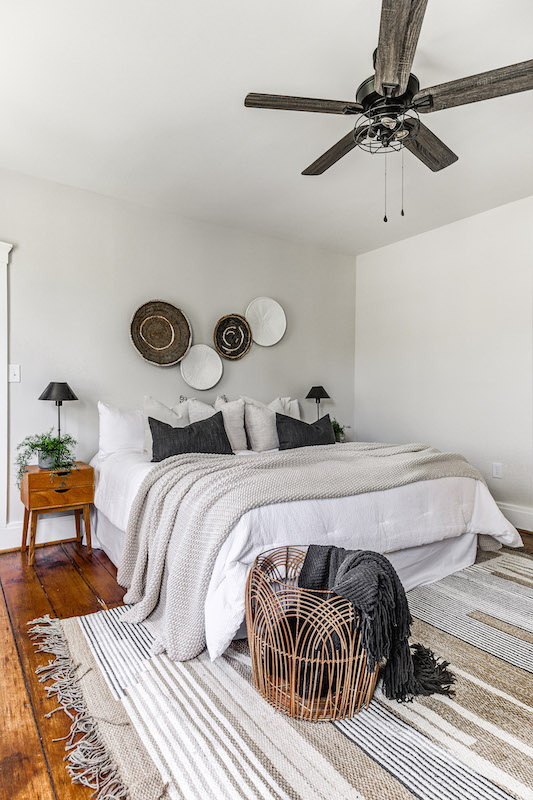 Now that we've gone over the importance of staging, let's take a look at some general tips for flipping houses:
Do Your Homework
First, it's important to do your homework and research the market before you buy a property. This means looking at comparable properties in the area to see what they've sold for and how long they took to sell. You should find the average gross profit and current market value of homes that sell in the area. This will give you an idea of what price range to expect when you list your property.
Set Realistic Goals
It's also important to set realistic goals for your flip. This means knowing how much you can afford to spend on the property and how much you need to make to turn a profit. Once you have a clear idea of your budget and your target profit, you can start looking for properties that fit those criteria.
Get Professional Help
If you're not an experienced flipper or don't have a lot of experience with home renovations, it's a good idea to get some professional help. This could mean hiring a contractor to do some or all of the work or working with a real estate agent who has experience with flipping houses.
Understand Investment Property Taxes
It's important to understand property taxes in your area. This is because property taxes can have a big impact on your bottom line. If you're not familiar with how property taxes work, it's a good idea to speak to an accountant or tax advisor before you buy a property.
Work With Professional Real Estate Agents
When you're ready to sell your house, it's important to work with a professional real estate agent. They will help you determine the best asking price for your home and provide valuable insights into the selling process.
Always Use The 70% Rule
The 70% rule is a great way to determine the purchase price of a property. This rule states that an investor should only pay 70% of the after-repair value (ARV) of a property minus the necessary repairs. The ARV is what the home is worth after it has been fully renovated. If the ARV (after repair value) is not higher than what you paid for the house, you'll lose money.
Final Thoughts
If you're flipping a house, staging is a must. It can help you sell your property faster and for more money. Plus, it makes your property more appealing to potential buyers. So, what are you waiting for? Get started on your next project!
Do you have any tips for staging a home? Share them in the comments below!