Are you getting ready to put your house on the market? If so, you'll want to ensure it's staged for a quick sale. When homeowners stage a home, they're trying to create an environment that potential buyers can see themselves living in.
In this article, we will list twelve home staging tips that can make your home look its best and attract potential buyers. So, whether you're trying to sell your home on your own or working with a real estate agent, be sure to use these tips to help things move along quickly!
What Is Staging?
Home staging is simply the process of preparing a house for sale. It is the art of making a house appealing to potential buyers by transforming it into a warm, inviting, and attractive space. While home staging is not required in order to sell a house, it can be a helpful tool in attracting buyers and helping them to see the potential in a property.
Why Is Home Staging Important?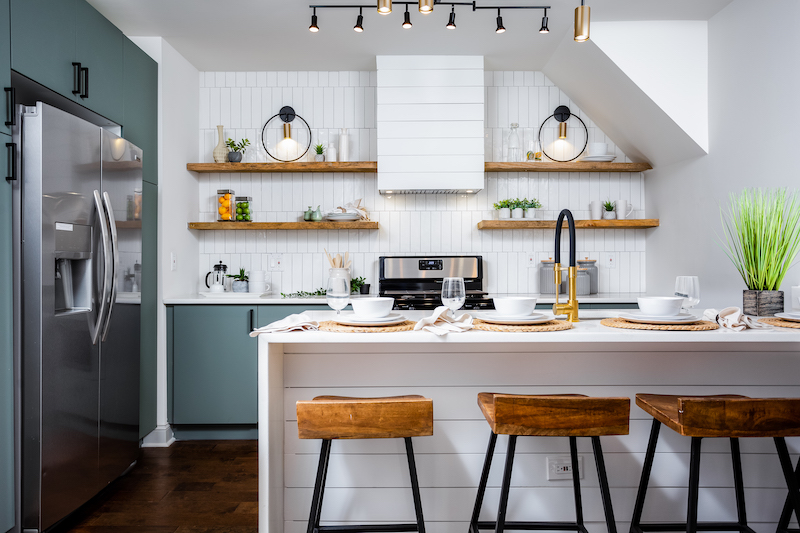 When done correctly, home staging can make a big difference in the sale of a house. According to most real estate agents, the average return on investment for home staging is between 5-15%. Furthermore, most buyers are looking for a home that is move-in ready. By staging your home, you are making it more appealing to this category of buyers.
Lastly, home staging significantly impacts both the sale price and the time it takes to sell a home. According to the National Association of Realtors, staged homes sell for 1 to 5 percent more than non-staged homes.
12 Home Staging Tips
Now that you know what staging is and why it's important, it's time to learn how to stage your home.
Here are twelve tips to help you get started:
1. Clean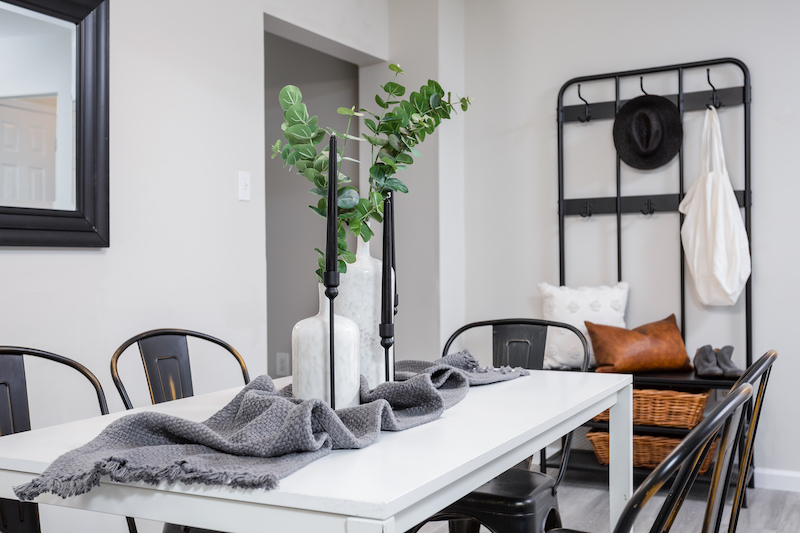 The first and most crucial step in staging your home is to clean it from top to bottom. This means dusting, vacuuming, and scrubbing every nook and cranny.
A clean space will appear more inviting and open, giving potential buyers the impression that you have taken good care of your home, which is always a plus. Even if you think your home is clean, it's always a good idea to hire a professional cleaning service to give it a deep clean before you put it on the market.
2. Declutter
The next step is to declutter your home. This means getting rid of items such as personal photographs, collections, and knick-knacks.
You want potential buyers to be able to imagine their own belongings in your home, and it's hard for them to do that when your things surround them. It's also important to declutter for the same reasons you need to clean – a cluttered home will appear smaller and more cramped than it is.
You will want to get rid of any old furniture that is taking up too much space or that is not necessary. For example, if you have a dining room table and chairs you never use, it's probably time to get rid of them. The same goes for extra furniture in the master bedroom and living room.
3. Focus On Making Things Look Fresh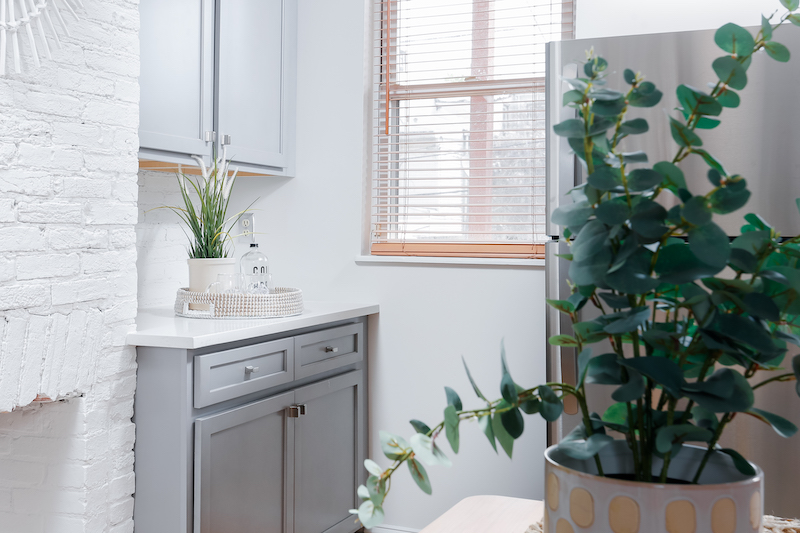 Once you have decluttered and depersonalized your home, it's time to focus on making it look fresh. This means adding some new, fresh touches, such as new towels in the bathroom, new bedding in the bedrooms, and a vase of fresh flowers in the living room.
Another way to make your home look fresh is to add some new paint. A fresh coat of paint can do wonders for a space, and it's an inexpensive way to update your home.
You want potential buyers to feel like they are walking into a brand new home, and adding some fresh touches is a great way to do that.
4. Define Rooms
It's essential to define the rooms in your home so potential buyers can see their potential. You don't want potential buyers to walk into a room and wonder what it's supposed to be used for.
Try arranging furniture in a way that makes sense for the space and using accessories to create a focal point for each room.
For example, in the living room, you might want to arrange the furniture around the fireplace, and in the dining room, you might want to arrange the furniture around the table.
In the bedrooms, you will want to make sure the beds are made and that there is a clear path from the door to the bed. You also want to ensure that each room has a purpose.
5. Use Wallpaper And Paint
Another way to define rooms is to use wallpaper and paint. You can use wallpaper to create a focal point in a room, or you can use it to add some color and pattern.
Paint is also a great way to add some color and definition to a space. You can use it to accentuate architectural features, or you can use it to create a focal point, which is especially important if you are selling an older home.
6. Inspect Your Flooring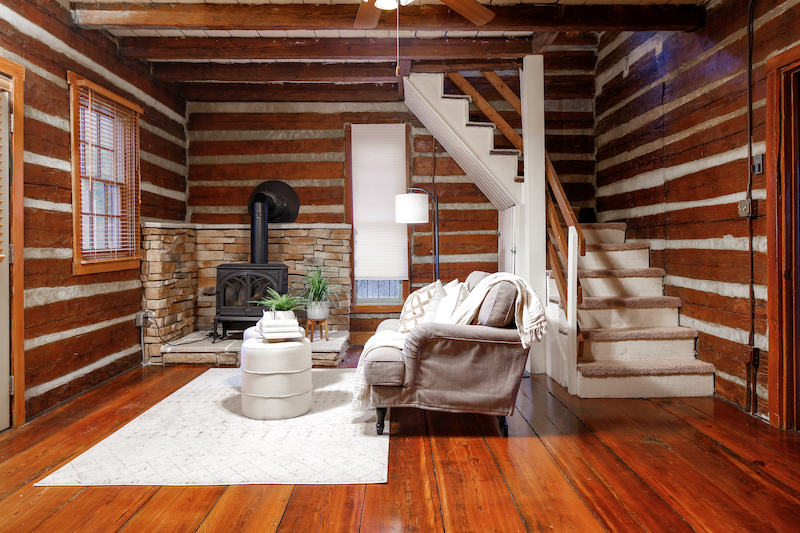 One of the first things you should do when staging your home is to take a look at the flooring. If your floors are in bad shape, it will be one of the first things that potential buyers will notice.
There are a few different options when it comes to flooring. You can either replace the flooring entirely or have it professionally cleaned. If you decide to replace the flooring, be sure to choose a neutral color that will appeal to a wide range of buyers.
Grey and beige are always a safe bet. If you decide to have the flooring professionally cleaned, be sure to do this a few weeks in advance so that it has time to dry completely.
7. Improve Lighting
Another important aspect of home staging is lighting. Good lighting can make a big difference in the way a room looks and feels. There are a few things you can do to improve the lighting in your home:
Open up all of the blinds and curtains to let in as much natural light as possible.
Add additional light fixtures, such as lamps or sconces.
Make sure all light bulbs are working and are the same color temperature.
8. Get Comfy Furniture
The furniture you use is also essential when it comes to selling your home. You'll want to ensure that your furniture is in good condition and arranged in a way that makes sense for the space.
You should also ensure that your furnishings are both comfy and enticing to potential customers, so they may envision themselves relaxing in your house.
9. Fix Walls And Ceilings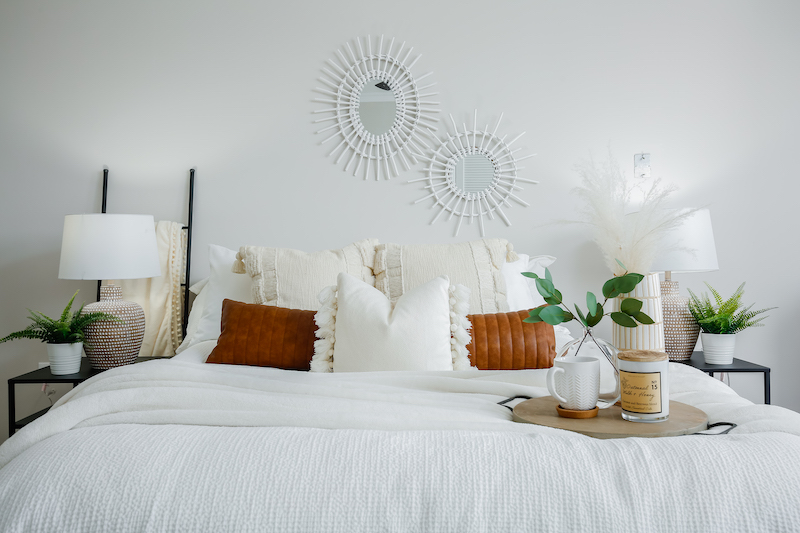 Cracks or holes in your walls or ceilings can be a turnoff for potential buyers, so it's vital to ensure they are in good condition. If you have any cracks or holes, you should fill them and repaint the area so that it blends in with the rest of the wall or ceiling.
We suggest hanging some new artwork or adding decorative touches to your walls and ceilings. This can help add interest and character to your home.
10. Work On The Exterior
You may not know this, but the exterior of your entire house is just as important as the interior when you're trying to sell. Potential buyers will often make decisions about your home based on its curb appeal, so it's essential to ensure your home looks its best from the outside.
To do this, you should pressure wash your siding and walkways and make sure your lawn is mowed, and your landscaping is trimmed. You can also add some potted plants to your porch or entryway. Finally, painting your front door can make a big difference. Just make sure to paint it a color that compliments your home's exterior.
11. Put Some Final Touches
Once you've taken care of the big things, it's time to focus on the final touches. These things will help your home feel warm and inviting.
Some final touches you might want to consider adding include fresh flowers, lighting a scented candle, or baking some cookies. You can also play some soft music in the background.
12. Get Help From A Professional Stager Or Home Staging Service!
If you're feeling overwhelmed by the staging process, don't hesitate to reach out to a professional home stager. They will be able to help you figure out what needs to be done to make your home look its best and can even do some of the work for you!
Selling your home doesn't have to be a stressful experience. But by following these tips, you can make sure your home is ready to sell and help create a feeling of warmth and relaxation that will appeal to potential buyers.
Need A Professional Staging Company? Contact us!
Our team of professional stagers will come to your home and transform it into a space that potential buyers will love. We'll work with you to determine the best way to arrange your furniture and decor, and we'll even bring in some rental furniture if needed. Contact us today to learn more about our home staging services!