Interior design is a constantly evolving form of art and craft. Every year, the trends that define interior design change as households look to maximize the comfort and appeal of their homes with stylish, updated looks.
In 2023, there are plenty of new trends taking shape in interior design that you should be aware of as a homeowner or interior designer.
This article shares the top home decor trends that will make a statement this year, from bold and vibrant colors to sustainable and eco-friendly materials. These trends offer endless inspiration for creating a space that is not only beautiful but functional and sustainable too. So, let's dive in!
Interior Design Trends 2023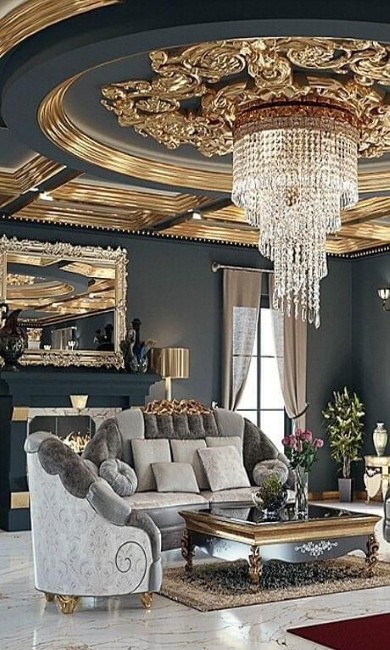 Embellishment And Decadent Details
Top of the list is embellishment and decadent details, an interior design trend that has made a notable comeback in 2023. This trend incorporates unique elements and lavish accents into interior spaces to create a luxurious and opulent atmosphere. From grand chandeliers dripping with crystals to hand-painted silk wallpaper, this interior design trend allows homeowners to express their style through interior decorating. It can turn any interior into a one-of-a-kind masterpiece.
Modern-Traditional Designs
Tap into the design world with modern-traditional designs that combine classic elements with modern trends while maintaining an elegant and timeless look. Think statement lighting fixtures, mid-century modern furniture pieces, and traditional elements like wood wall paneling or sleek lines paired with wooden textures or iron fixtures juxtaposed against ornate lines. These designs offer the perfect balance of old and new, both traditional and stylish.
Performance Fabrics
Performance fabrics make waves in interior design due to their durability, easy maintenance, and various colors and patterns. Homeowners can use these fabrics on upholstery, curtains, cushions, rugs, or even wall panels for a pop of pattern that will last for years to come.
From woven straws to terry cloths and jacquards, performance fabrics offer something for everyone and are guaranteed to add a contemporary touch to interior design.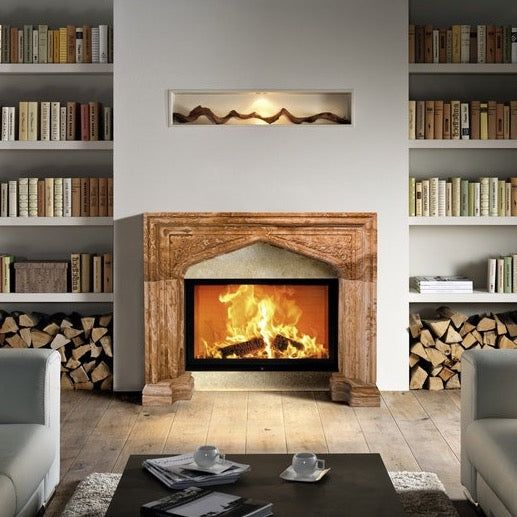 Honey Onyx And Natural Stones
Honey onyx and natural stones are an interior design trend that will add a touch of glamour to any space. From kitchens to bathrooms and living rooms, these materials can be used as countertops, backsplashes, or even furniture pieces for a dramatic effect.
Honey onyx is perfect for creating statement pieces that add luxury and elegance to any interior space. Whether it's a fireplace surround, a kitchen backsplash, or a bathroom vanity, honey onyx will make any room stand out.
In addition to its aesthetic appeal, honey onyx is a durable and low-maintenance material. It's a great option for high-traffic areas such as kitchen countertops or bathroom vanities because it can withstand daily use and is easy to clean. When combined with a natural stone, honey onyx can give any space a timeless and sophisticated look.
The Dining Room Returns
Dining rooms are making a come back, as many homeowners are also looking to create a designated dining area separate from the kitchen and living areas. This allows for a more defined and intimate space for meals and gatherings.
Whether you choose a formal dining room with traditional furniture pieces or modernize the interior with metal chairs and sleek tables, there's sure to be something for everyone in this interior trend. A dining room can become an interior focal point with natural light, bold colors, and interesting patterns.
Sustainable Pieces And Natural Materials
This interior design trend celebrates other natural materials, such as bamboo, rattan, and wicker, that are both sustainable and aesthetically pleasing. From furniture pieces to light fixtures, these materials can create a unique look that will stand out from other interiors.
Incorporate other natural materials, such as wood floors or wool rugs, to complete the look and create a harmonious atmosphere.
Home Offices
Home offices are becoming increasingly popular due to the rise of remote work and increased flexibility in living spaces. Home offices are designed to be practical and comfortable so that homeowners can reach maximum productivity while feeling relaxed and at ease.
From ergonomic furniture to soothing colors and textures, interior designers are incorporating these elements into home office designs to create an ideal atmosphere for work or study.
Spa-Like Bathrooms
Spa-like bathrooms are one of the interior design trends for 2023 that will make any home feel luxurious and inviting.
This trend focuses on creating a relaxing atmosphere through natural materials, calming colors, and in-depth details. From statement vanities to walk-in showers with rain-head fixtures and stone walls, spa-like bathrooms make any interior space feel like a retreat.
Warm Wood Tones
Warm wood tones are becoming increasingly popular as homeowners and interior designers are looking to design sophisticated yet cozy spaces. Natural woods offer an updated look with a hint of rustic charm, while other natural materials like rattan or bamboo add texture and interest to a room.
Whether it's walnut cabinets, pine flooring, or cedar accents, these warm and inviting tones are perfect for creating a cozy interior. You can also mix warm wood tones with various colors, patterns, and textures to create a truly unique and personalized look.
For example, pairing dark walnut cabinetry with light marble countertops can create a striking contrast, while pairing pine flooring with soft wool rugs can create a cozy and welcoming atmosphere.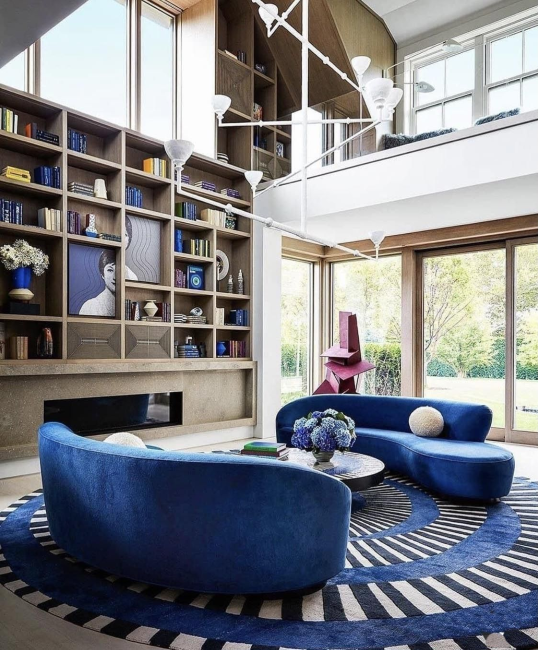 Modernist Curves
This interior design trend for 2023 is all about embracing a room's curves and creating a bold and beautiful interior space. It incorporates curved furniture pieces, as well as curved walls and ceilings, to create spaces with a sense of movement and flow.
Beyond aesthetics, modernist curves offer functional benefits too. Curved furniture provides more ergonomic seating options that are great for productivity and relaxation.
Curved walls can delineate different areas within a room, allowing for multiple purposes without sacrificing stylishness. Curved ceilings can make small rooms feel larger by opening up the space above them.
Pattern Play
Pattern play combines different patterns to create interesting and fun interior designs. For instance, pairing geometric prints with floral prints can give a room an unexpected and eye-catching look. When it comes to interior design trends, pattern play is all about having fun and being creative with your interior decorating.
Personality-Driven Design
Personality-driven design is all about making interior spaces reflect your style. While this interior trend focuses on incorporating unique pieces and furniture design, it also encourages homeowners to experiment with patterns, colors, and textures to create a truly personalized interior look.
Whether you choose bright colors or muted neutrals, statement wall art, or subtle accents – the key here is to explore different design styles and let your living space reflect who you are.
Art Deco
Art deco is coming back in 2023 as homeowners seek to add vintage flair to their homes. Art deco comes in interesting shapes that would make any living room stand out. Think bold geometric furniture styles, mirrored surfaces, and plenty of metallic touches – this style creates an ambiance that's both modern and timeless.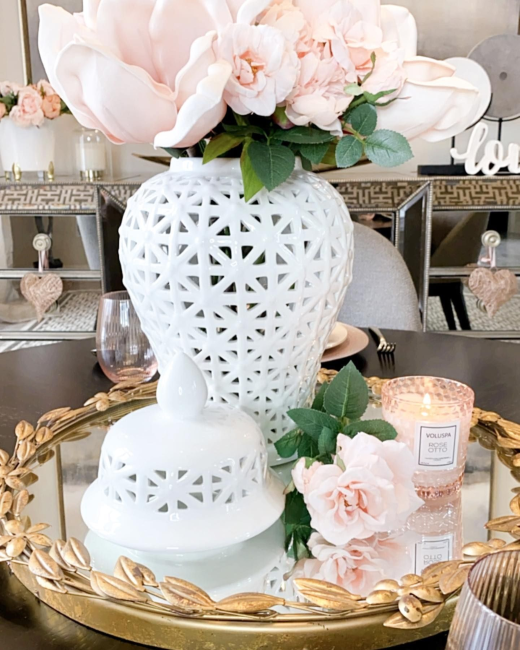 Soft Florals
Soft florals have been popular for years. This design trend provides an airy, feminine atmosphere ideal for many living spaces. This interior design trend takes florals up a notch by introducing larger prints and bolder colors than before. From floral wallpaper to oversized pillows and colorful rugs, these interior design pieces can be used as accents or statement pieces to bring a bright and cheerful atmosphere into any interior space.
Powder Rooms
Powder rooms are all the rage and are a great way to add a touch of luxury to any home. This type of bathroom is typically small but packs a big punch in terms of design. Powder Rooms often feature bold wallpaper, unique fixtures, and ambient lighting options. Creating an atmosphere that is both inviting and luxurious can be achieved through the use of bold colors, luxurious textures, and luxurious pieces.
Moody Saturated Palettes
2023 said "out with the white walls" as moody saturated palettes make a big comeback. This interior design trend is about embracing bold and vibrant paint colors that create an atmosphere of drama and intrigue. It's perfect for accent walls, throw pillows or art pieces that make a statement in the room.
Asymmetric Designs
This interior design trend is about creating a balance between modern and traditional elements. Asymmetric designs combine shapes, textures, and materials to create unique spaces that stand out from the crowd. From furniture pieces with mixed angles to wallpapers with unexpected patterns, this trend adds an element of surprise and delight to interior design.
Conclusion
Style up your home with these interior design trends! From modernist curves and pattern play to art deco and moody saturated palettes – these interior design ideas have something for everyone. With the tips discussed in this blog post, you can create the perfect interior that reflects your personality and style.
Need Professional Staging Done For Your Home? Contact Us!
If you're looking to sell your home and want to make sure it's styled to perfection, reach out to us. At Realestaged, we specialize in helping homes of all shapes and sizes look their best before they hit the market.
We'll work with you to create a custom staging plan that fits both your budget and your needs. Contact us today. We can't wait to help you make your house a home!