Are you looking to add a touch of farmhouse charm to your home décor? If so, you're in luck! There are lots of great ways to achieve this style without spending a lot of money. In this blog post, we'll show you how to create modern farmhouse decor. So, whether you're looking for a new kitchen backsplash or some furniture for your living room, we have something for you! Keep reading for more information.
What Is Modern Farmhouse Decor?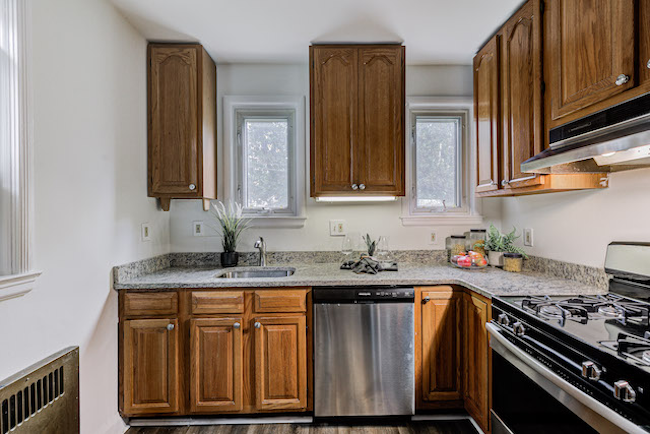 Modern farmhouse design is cozy while still feeling fresh. Without being too cluttered, this style takes the best of traditional farmhouses — like quilts and Mason jars — and combines them with contemporary touches. So instead of an overly rustic look, you might see more salvaged materials like reclaimed wood in a modern farmhouse. This mixing of old and new furniture creates a unique but welcoming space that feels familiar as soon as you walk in.
Antiques can give your home a modern farmhouse aesthetic as long as they are tough enough to withstand some wear and tear. Everything in your home should invite you to touch and interact with it. And finally, remember that cozy does not mean cluttered.
Although modern farmhouse and country styles are similar, there are a few key distinctions. Country style often appears kitschy, while modern farmhouse has a more sophisticated edge. In addition, country decor heavily relies on accessories, whereas modern farmhouse is much more minimalistic.
The industrial farmhouse style is a combination of the modern farmhouse and industrial styles. This look takes inspiration from both farmhouses and factories, incorporating raw architectural elements like metals, wood, bricks, glass, and concrete. Industrial farmhouse style often uses relatively dark neutral tones.
The industrial farmhouse style includes darker finishes, mixed metals, and woodwork that is less refined than its counterpart, the modern farmhouse. The latter style embraces a brighter aesthetic with pops of white throughout.
Modern Farmhouse Decor Ideas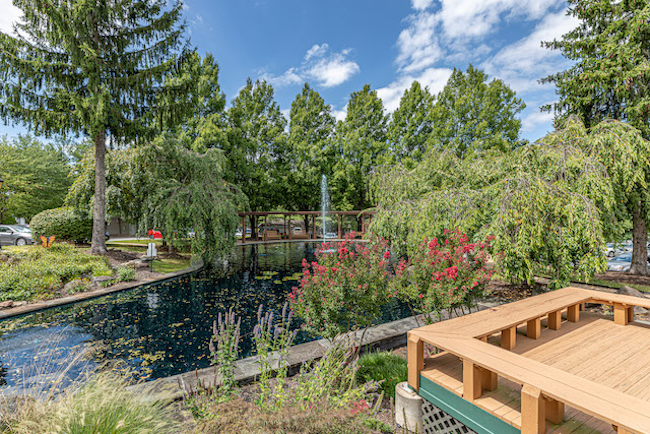 Below, we'll share some of our favorite modern farmhouse decor ideas. These are great if you're looking for a way to add some charm to your home without breaking the bank.
Mix Wood Washes
Create a rustic look by incorporating different washes of soft color in your wood selections throughout the room. For example, you could use a slightly lighter wash on the countertops and shelves than on the wooden beams. Get into the details and find wooden bowls, utensils, and trays for an added rustic touch.
While mixing wood tones, you can also bring in different types of wood to achieve the desired look. This space used both light and dark woods to create a modern farmhouse style.
Use Mason Jars
Mason jars are often associated with country or rustic style, but they can also be used to create a modern farmhouse look. These jars can be used for everything from storage to decoration. For example, they can be used as pendant lights over the island in your modern farmhouse kitchen.
Mix Organic Materials
Combine solid wood, metal finishes, polished stones, exposed brick, and woven fabrics to achieve a cozy and effortless modern farmhouse look. Opt for white oak cabinetry and brass fixtures in your kitchen, for instance, or a sisal rug and cotton-upholstered seating in the living room.
You can also bring in organic materials like these wicker baskets. They're great for storage and add some texture to the space.
Invest In A Statement Piece
Every room needs a focal point, and in a modern farmhouse, that focal point is often a statement piece. This could be a large piece of farmhouse furniture, like a buffet or hutch, or a piece of art. If you're looking to create a modern farmhouse living room, you can incoporate a large mirror.
This will not only add more light, but it will also make the space feel more open and spacious. In the dining room, a large farm table can serve as both a statement piece and a practical piece of furniture.
Bring In Vintage Finds
One of the best ways to achieve a modern farmhouse look is to incorporate vintage finds. These could be anything from an antique dresser to a set of vintage plates. You can find these items at flea markets, garage sales, or even online.
Use Shiplap
Shiplap is a type of wood siding that consists of overlapping boards. It's often used in country or rustic-style homes, but it can also be used to create a modern farmhouse look. Shiplap can be used on walls, ceilings, or even furniture.
Use Neutrals With Pops Of Color
Neutral tones are key in achieving a modern farmhouse look. But that doesn't mean your home has to be boring. You can still add some personality to the space with pops of color. This could be anything from a brightly colored piece of art to a colorful throw pillow.
Install Wood-Topped Counters
Whether you use butcher block, reclaimed wood, or any other type of wood for your countertops, this is a great way to add some texture and character to your space. Wood counters are also easy to clean and maintain. Just make sure you seal them properly, so they don't get damaged.
Hang Your Hats On the Wall
For most southerners, hats are a necessity, not just an accessory. And what better place to store them than on the wall? This is a great way to add some character to your space and make it feel more like home.
Display Family Photos
Another great way to personalize your space is to display family photos. These don't have to be formal portraits. Candid shots and family vacation photos work just as well. You can display them in frames or on a bulletin board.
Use Rustic Decor
There are many ways to incorporate rustic decor into your home. This could be anything from a distressed piece of furniture to a weathered sign. Rustic decor can add some character and charm to your space.
Add Warmth With Reclaimed Wooden Beams
Most modern farmhouse style homes make use of wooden beams. Wood beams add an instant feeling of warmth to any room, making it feel cozier in an instant. Reclaimed wood beams are especially great for this purpose. If you want to really up the cozy factor in your newly built room, use wood accent pieces throughout the space.
Open Up Your Kitchen
Open shelving is a great way to display your china pieces all year long. If you have a light-filled kitchen, it will help make the space more airy and welcoming. This option is ideal for minimalists but may not be good for people who don't like having everything on display. You can always mix cabinets with some open shelves if you want the best of both worlds.
Create A Conversation Room
If you have a large family or entertain often, it's important to have a designated conversation room This is a space where people can gather to chat and relax. It should be comfortable and inviting. A great way to achieve this is by using a sectional sofa and adding some throw blankets and pillows.
Use Area Rugs
Area rugs are a great way to add color and pattern to a space. They can also help define different areas in an open floor plan. When choosing an area rug, make sure it's the right size for the space. You don't want it to be too small or too large.
Layer Your Lighting
Lighting is one of the most important aspects of any room. Not only does it provide light for tasks, but it can also set the mood. When layering your lighting, make sure to use a mix of different types, such as overhead, table, and floor lamps.
Use Eclectic Coffee Tables
If you want coffee tables that are the perfect size and scale, use this old decorator's trick: Start with antique dining tables and cut the legs down.
Then, add a few thrift store and antique finds to make the space all your own. Storytelling is key when it comes to appealing design, so be sure to choose pieces for your home that have a story attached to them.
Make A Statement With Your Entryway
First impressions are everything, so make sure your entryway is welcoming and inviting. You can do this by adding a few key pieces, such as a bench or a console table. You can also add some unique touches, such as interesting art.
Use Wallpaper
Wallpaper is making a comeback, and it's not just for grandma's house anymore. There are so many fun and modern patterns available. It's a great way to add some personality to your space.
Incorporate Sliding Barn Doors
Consider using sliding barn doors if you want to add a rustic touch to your home. This is a great way to separate different areas in an open floor plan. Plus, they add a lot of character.
Use Natural Materials
Natural materials, such as wood and stone, are a great way to add texture to a space. They also help create a more organic feel. When using natural materials, make sure they complement the overall design of your home.
Conclusion
There are many ways you can add modern farmhouse charm to your newly built home. These are just a few of our favorites. What are some of your favorite ways to add farmhouse charm to your space? Let us know in the comments below! If you enjoyed this article, be sure to check out our other blog posts for more great content.
Need Professional Staging Done For Your Home? Contact Us!
If you're looking to sell your home and want to make sure it's styled to perfection, reach out to us. We specialize in helping homes of all shapes and sizes look their best before they hit the market.
We'll work with you to create a custom staging plan that fits both your budget and your needs. Contact us today. We can't wait to help you make your house a home!