Are you trying to sell your home, but it's not quite getting the attention you hoped for? Maybe it needs a little more visual appeal. Well, this can be easily fixed with home staging. Believe it or not, home staging can be the difference between making and losing a sale.
If you're in Dundalk, MD, and need a home stager, look no further! We are the best home stagers in Dundalk, MD, and are here to help you make a sale.
In this article, we will go over the basics of home staging and how it can benefit you when selling your home.
What Is Home Staging?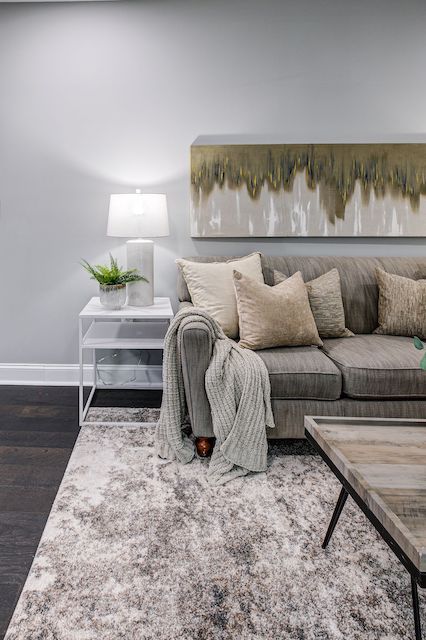 Home staging is the art of making a house look its best for potential buyers. This means decluttering, depersonalizing, and making small changes that can have a big impact. It's important to remember that people are buying a house, not your home. So you want to make sure that it looks like a place they could see themselves living in.
How Does The Staging Process Work?
If you hire a professional staging company, a crew will come to your home and suggest layouts for major rooms, such as the kitchen, master bedroom, and living room. After that, they will do a walk-through of each room and offer specific recommendations.
This could be anything from rearranging furniture to adding or removing items altogether. Once you have an idea of what needs to be done, the staging company will bring in any necessary furniture and accessories to make your home look its best.
What Are The Benefits Of Home Staging?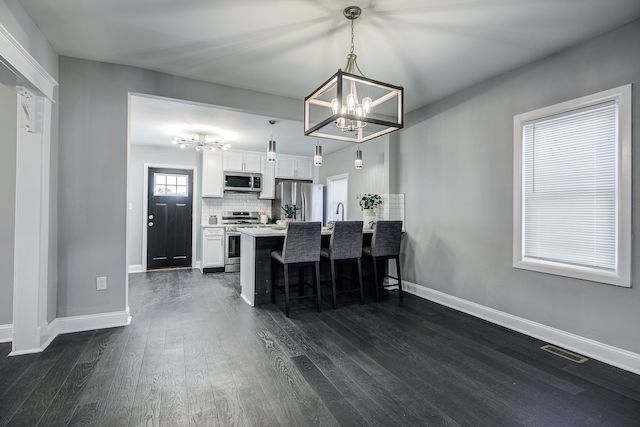 Home staging offers a lot of benefits; below, we list a few of the most important ones:
1. Higher Offers
One of the best advantages is getting a higher sale price. If your home looks bad, even the best realtor in the world can't help you get top dollar. But if your home is staged, it will look its absolute best, and buyers will be willing to pay more for it.
One thing you should note is that homes that are staged generally receive better offers, but it's very hard to pin down how much money you'll make back after staging. This is because there are simply too many elements that influence the value of a home (selection of real estate agent, marketing strategy, quality of photos, current market, and so on).
2. Makes The Selling Process A Breeze
A home that lingers on the market attracts buyers' suspicion. Assumptions circulate that there must be a problem with the house or that other potential buyers discovered some issue -which is why they lost interest. According to a recent survey, a staggering 80% of top agents in the real estate industry said that a staged home will sell faster than a vacant one.
3. Increased Number Of Listing Views
Hiring a professional photographer is one way to make your listing stand out, but even the best photographers can only capture what they see. A true professional knows how to stage a home for photos that will pop and draw in more viewers. By making your listing more visually appealing, you're guaranteed to get more inquiries.
4. Highlights The Good, Distracts From The Bad
Your home has good and bad features. A home stager will know how to play up the good ones and downplay the bad ones. For example, if you're powder room is tiny, a home stager might put a fancy mirror and sconce in there to draw the eye upward and make the room seem more spacious.
Or if your kitchen is outdated and you have a beautiful backyard, they might suggest putting more emphasis on the backyard in the photos. This way, potential buyers will be more interested in seeing the property in person.
5. Creates An Emotional Connection
When people walk into a house that is well-decorated and staged, they can visualize themselves living there. This is because staging creates an emotional connection between the buyer and the property. And as we all know, people are more likely to buy something when they have an emotional attachment to it.
6. Make A Lasting First Impression
People usually make up their minds about a house within the first few minutes of seeing it. This is why first impressions are so important! If you want potential buyers to fall in love with your house, you need to make sure that they have a positive experience from the moment they walk in.
7. It Helps Buyers Make Sense Of The Floorplan
Many shoppers have difficulty visualizing how a space can be used. A home that is well-styled allows potential buyers to see the full potential of the property. This is especially important for awkward or small spaces. By placing the right furniture in these areas, you can show buyers how they can be utilized effectively.
Need Dundalk, MD Home Stagers? Contact Us
Realestaged is a home staging company catering to homes located in Maryland, DC, and Northern Virginia. We focus on making vacant homes look lived-in so that any potential buyer who steps through the door can envision themselves living there.
We have a wide range of design styles to choose from, and we also offer in-house photography, drone photographs, and consultations. We are recognized for our striking transitional style, which features camel leather and a neutral color scheme.
Why You Should Choose Us
Here are four reasons why you should use our home staging services:
1. We Are Experienced And Professional
Our team of experienced professionals will work with you to get the best results for your home in a timely manner. We have a proven track record of success, and we are passionate about what we do.
2. Broad Portfolio
We have managed to navigate the competitive field to grow a referral-based staging company from 0 to 450+ stagings per year, a 3500 square foot warehouse, 80+ houses worth of inventory, two moving vans, and a team of 14 in only four years, and this is just the beginning!
3. We Have You In Our Best Interest
We are dedicated to providing expert service and advice to our clients. We always do an amazing job and will work with you to ensure that you are happy with the results of our work.
4. We Are Reliable And Trustworthy
You can trust us to stage your home in a way that will maximize its appeal to potential buyers. We are reliable, and we will work with you to ensure that your home is sold as quickly as possible.
Our Services
Our staging firm specializes in real estate investments, and we offer custom packages for rehabbers to efficiently make hassle-free upgrades on one house at a time. We also cater to real estate teams who need a one-stop shop for their pre-listing needs like residential listing consults, professional photography, drone aerials, etc.
Below, we go into detail about each of our services:
Vacant Install
We'll give potential buyers the opportunity to imagine themselves living in your home by creating a welcoming and comfortable environment. We'll use colors, patterns, and modern design styles to turn your house into a show-stopper for potential purchasers.
Our team will bring in all of the furnishings, art, décor, and accessories you need to transform an empty house into an inviting residence that will emotionally connect with the largest possible pool of potential customers.
This service includes:
– On-Site Visit + Evaluation
– Custom Designed Staging Plan
– Quick Install + Inventory Removal Timeline
– 1-Day Install + Same Day Photography
Property Prep Consultation
Schedule a one-hour consultation with our lead stylist and designer. This is for those who like to do it themselves but need a little help and inspiration getting started. We'll provide you with an action plan tailored to your home's specific needs and challenges so that you can make the most of your home's potential.
This service includes:
– You will learn how to optimize traffic flow and furniture arrangement to make each space appear more inviting as buyers tour the home.
-We will show you how to best present each room in your home by playing up its strengths and hiding its weaknesses.
– Colors have a big impact on the overall feeling of a space, so we will also provide you with color recommendations to create the desired mood in each room.
– We will teach you how to prioritize your budget in order to get the most bang for your buck when making upgrades prior to listing.
Design Services
Asides from home staging, we also offer design services for various projects, including:
– Model Home Staging
– Builder + Rehabber Complete Design Selections
– Airbnb + Vacation Rental Furnishing
– Personal Interior Design Options For Homeowners
Real Estate Photography
We understand that first impressions are everything when selling a home, so we offer high-quality real estate photography services to make sure your property is presented in the best possible light. Our top-of-the-line equipment and high dynamic range photography will give your house an advantage over the competition. Make your space THE most viewed home on the block, not simply another house for sale.
Need Home Stagers In Dundalk, MD?
Home staging is an important part of selling your home. It is important to find a reliable and trustworthy company to stage your home. We are dedicated to our clients, and we will work with you to ensure that you are happy with the results of our work. Contact us today to learn more about our services!