Real estate photography is a booming photography niche, and it is in demand by real estate brokers, realtors, and even individuals who are putting up their properties for sale.
Ideally, these people want to sell their properties as fast as possible. In this digital age where most of the advertisement and sale process starts online, it becomes pertinent that these properties catch the eye of prospects online. And what better way to do this than to employ the services of a professional real estate photographer?
This blog post will explore real estate photography and outline the benefits of hiring a professional photographer to capture your property. We will also provide helpful tips for real estate photographers.
What Is Real Estate Photography?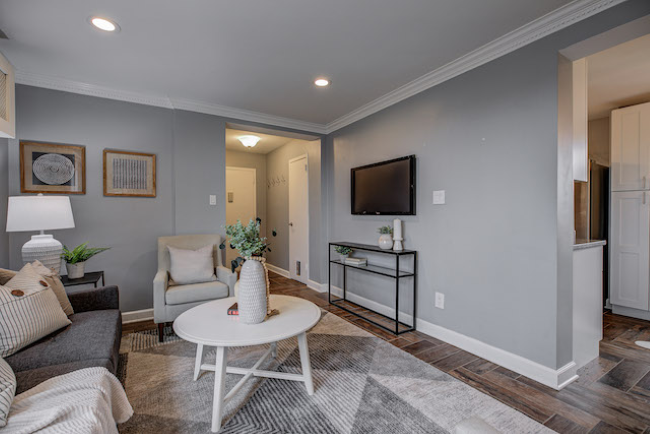 Real estate photography is the art of capturing pictures of properties for sale. Real estate photographers must ensure that they can take high-quality images from all angles, highlighting any unique features or characteristics of the property.
One thing to note is that real estate photography isn't just about taking pictures; it also involves editing and retouching them until they look their best. Professional real estate photographers use a variety of techniques, such as HDR (high dynamic range) processing, image stitching, and virtual staging, to bring out the best in their photos.
Professional real estate photographers are also knowledgeable in digital staging – the process of digitally adding furniture and other elements to a photograph to create a more inviting atmosphere. Most professional photographers also use Matterport to create a 3D virtual tour of the property to give potential buyers a sense of the property's layout.
Real estate photography has become a staple in the modern real estate industry and is an invaluable tool for making properties stand out from the competition.
9 Benefits Of Real Estate Photography
Professional photographs can make a difference when marketing a property, as they help to create an impression on potential buyers that you are serious about selling your property. Real estate images taken by professionals give prospective buyers an accurate representation of what they would be getting if they bought the property. There are many other benefits to hiring professional real estate photographers when it comes to marketing your property, some of which include the following:
Attract Potential Buyers
Real estate photography help create lasting impressions of the property that will draw in potential buyers and enhance its appeal.
Highlight Unique Features Of The Property
Real estate photography can showcase a property's unique features, making it stand out from the competition. Professional real estate photographers have extensive knowledge of capturing the property in its best light.
Some photographers employ aerial photography and drone shots to create a bird's eye view of a property or its surroundings, producing aerial images highlighting any property's special features.
Curate Immersive Experiences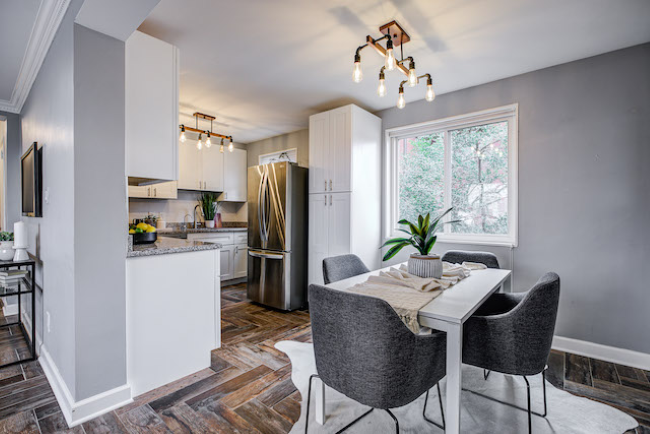 Realtors use real estate photography to provide virtual tours and create an immersive experience for potential buyers. Using a combination of photography techniques, real estate photographers can create an online presence for a property that will make buyers want to see it in person.
As stated earlier, professional real estate photographers use digital staging techniques to add furniture and other elements to photos to create a more inviting atmosphere. Curating immersive experiences can be very helpful in attracting potential buyers who may not have otherwise been interested in the property.
Cost-effective
Real estate photography is a cost-effective way to market a property as it increases its visibility and appeal, ultimately leading to faster sales. Professional photographers can also help you save money by capturing multiple angles of the property in one shoot, reducing your time and costs.
Real estate photographers are experienced in their craft and have access to high-quality equipment that would cost thousands of dollars to purchase for a one-time shoot.
Faster Buying Process
Real estate photography can help reduce closing times by providing potential buyers detailed information about a property's layout and features. Also, real estate photographs taken by professionals speed up the sale process as they are more likely to attract potential buyers and convince them that your property is worth investing in.
Increased Traffic And Visibility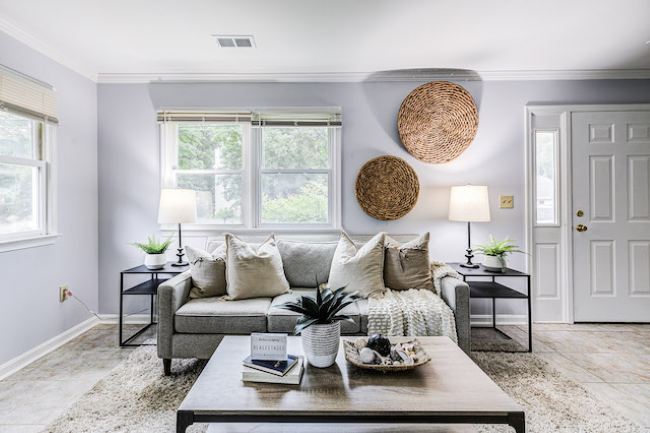 Real estate photography is a great way to attract a property's attention and increase its visibility on real estate websites. Professional real estate photography helps make your property stand out from the rest and increases its visibility online, which translates into more inquiries and offers for the property.
Online Listings
Realtors use real estate photography in online listings and advertising campaigns on real estate websites to give potential buyers an idea of what the property looks like without having to visit it physically.
High-quality Images
Real estate photographers are experts in retouching images, meaning they can make any necessary adjustments or enhancements to ensure that the photographs look their best.
Professional real estate photographers have the necessary equipment and skills to capture high-quality images from all angles that will stand out in the crowd.
Higher Prices
Real estate photos taken by professionals will help you get higher prices for your property as they can show off the features of a property in a more attractive manner than amateur pictures would be able to do.
Tips For Real Estate Photographers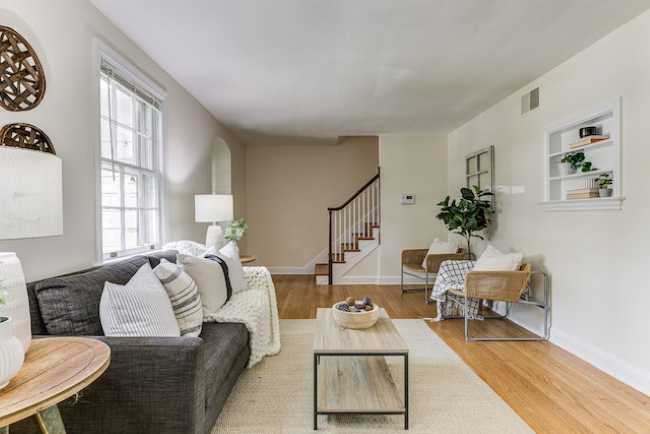 Here are some surefire tips on real estate photography to help real estate photographers and real estate agents capture the best images of properties:
Invest in quality equipment – Real estate photographers need to invest in good-quality cameras, lenses, and other equipment to take high-quality images.
Get familiar with the property – Before beginning a shoot, get familiar with the property you will be photographing so you can decide on the best angles and features to highlight.
Use HDR processing – HDR brings out texture and depth in photos, allowing you to capture more details in shadows and highlights than you would normally do with traditional photography techniques.
Employ image staging – Image staging digitally adds furniture and other elements to a photograph to create a more inviting atmosphere.
Follow real estate photography guidelines – Real estate photography guidelines are in place for good reason and should be followed when taking photos for real estate purposes.
Use a wide-angle lens to create dramatic shots that showcase all elements of the property.
Utilize HDR photography techniques to capture multiple exposures, giving you more flexibility when editing.
Make sure the photos are well-lit and expose details that home buyers will be looking for.
Make sure to capture the property's exterior in all its glory to attract potential buyers.
Identify the best vantage points. For a portrait photograph, the best vantage point would be the eye-level shot. The vantage point gives different perspectives to real estate photographers by helping them capture photos from different points of view.
Real estate photography is an ever-growing field that offers many benefits to those who invest in it.
To succeed as a real estate photographer, you should invest in quality equipment and follow best practices such as employing image staging, using HDR processing, and following Real Estate Photography guidelines.
The information provided above should help real estate photographers maximize their potential and become successful in the industry.
Key Takeaways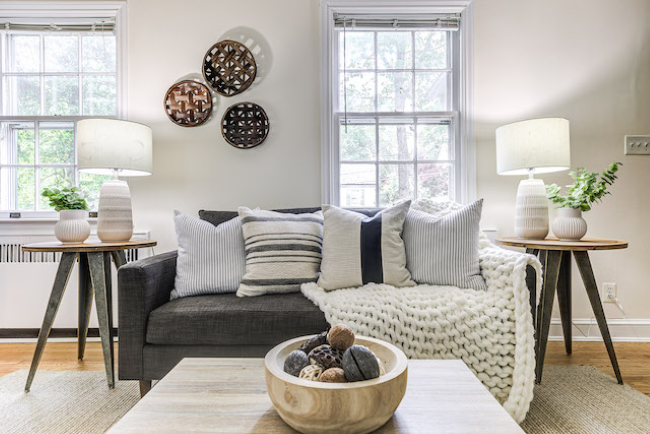 -Real estate photography is essential for those looking to sell their property quickly and for a higher price. Real estate photographers have the necessary skills and equipment to capture a home's best features and bring out its unique beauty in images.
-Real estate photography, when done right, can be a powerful tool that allows potential buyers to get an idea of what a property looks like without having to visit it.
-Professional real estate photos help make your property stand out from the rest and increase its visibility online, which can result in more inquiries and offers from home buyers and higher prices.
Real Estate Photography, Maryland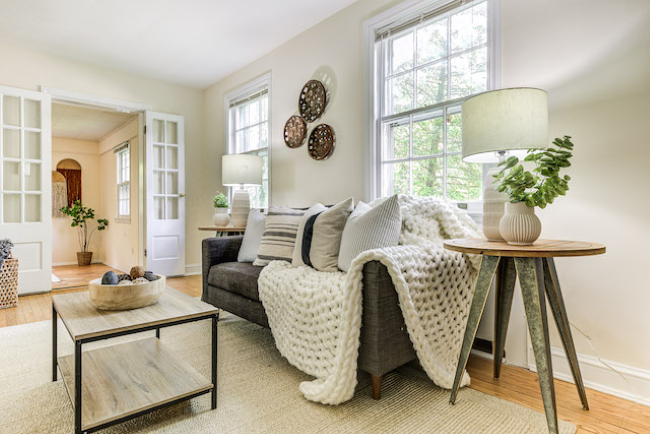 Are you looking for real estate photography services in the Baltimore area or anywhere in Maryland? Realestaged has got you covered.
Realestaged is one of Maryland's leading real estate staging companies. We provide real estate photography services and specialize in creating an emotional appeal for your home, increasing showing traffic, and maximizing profit from the sale of your home with top-of-the-line photography equipment and HDR Industry standard Photography.
We employ a wide range of marketing tools such as Matterport, drone stills and video, digital staging, photoshop workshop, and real estate property tours to digitize your building, automatically create 3D tours, and 4K print quality photos to give the viewers of your property a refreshing experience and help you maximize profits from the sale of your home.
So if you are looking for high-quality listing photography in Maryland, look no further than Realestaged.
We are known for delivering exceptional results with expertise and dedication to outstanding customer service. We take professional photography to the next level and are always ready to help you.
Contact us today for your photo shoot and get your property off the market in no time.