When it comes to selling a home, presentation is everything. Before you put your home on the market, consider staging it. Staging a home means creating an inviting atmosphere that resonates with potential buyers. It can make all the difference when it comes time to close a deal. Let's look at why staging is so important and how you can go about it.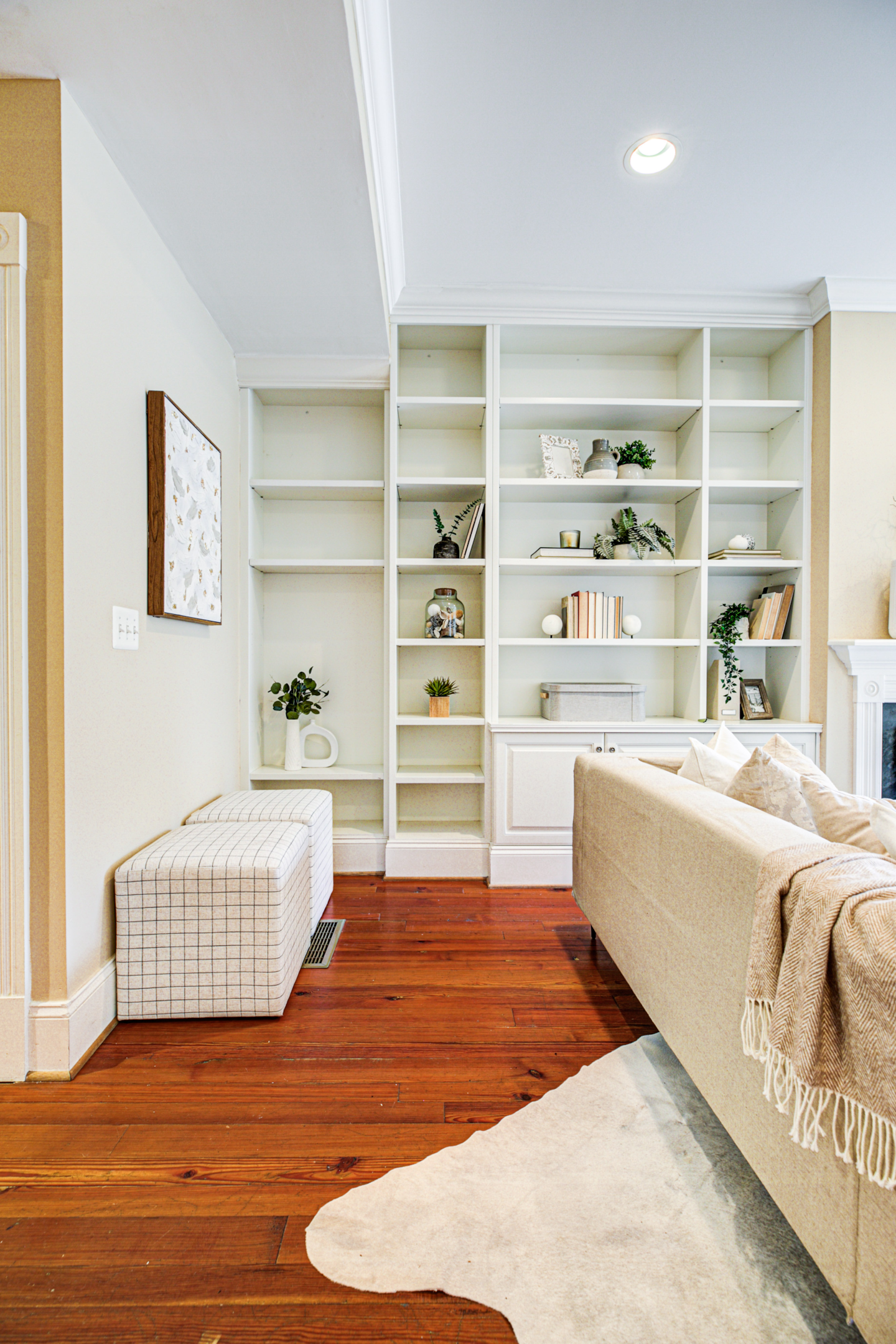 The Basics of Staging
Staging involves making your home look as attractive as possible for potential buyers. This means decluttering, cleaning, repairing any damages, and adding personal touches in order to create an inviting atmosphere. This will help potential buyers visualize themselves living in the space and may even encourage them to make an offer sooner than later.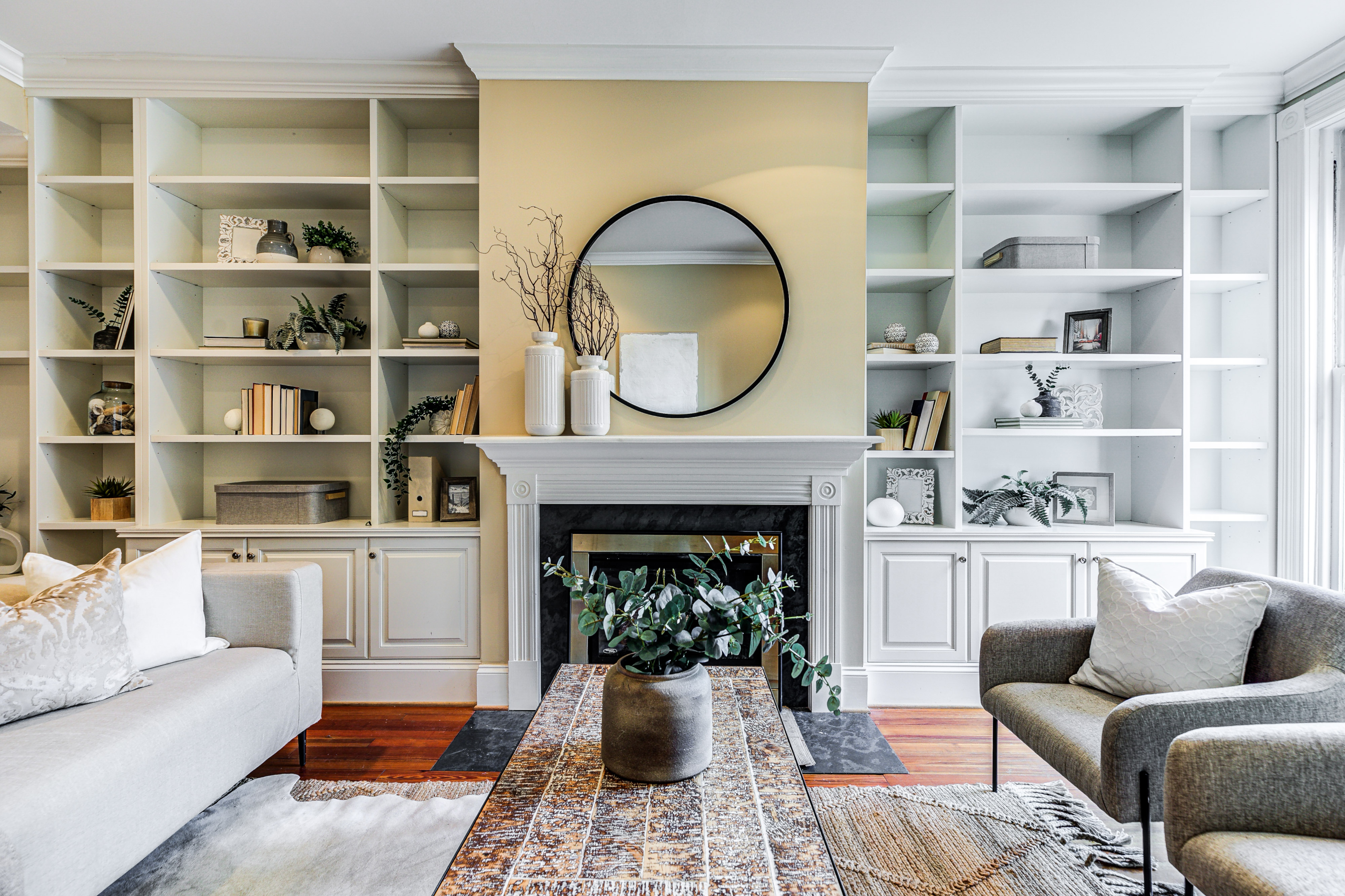 What Should You Stage?
When staging a home, it's important to focus on both the interior and exterior of the property. Start by getting rid of excess furniture, knick-knacks, or anything else that could be distracting—less is more when it comes to staging! Then take some time to do a deep cleaning and fix any damages that may have occurred over time. Finally, add some small touches such as plants or art pieces that will give the space some personality without being too overwhelming. You should also pay attention to your outdoor spaces such as patios or decks; these areas should also be cleaned up and decorated accordingly before listing your home for sale.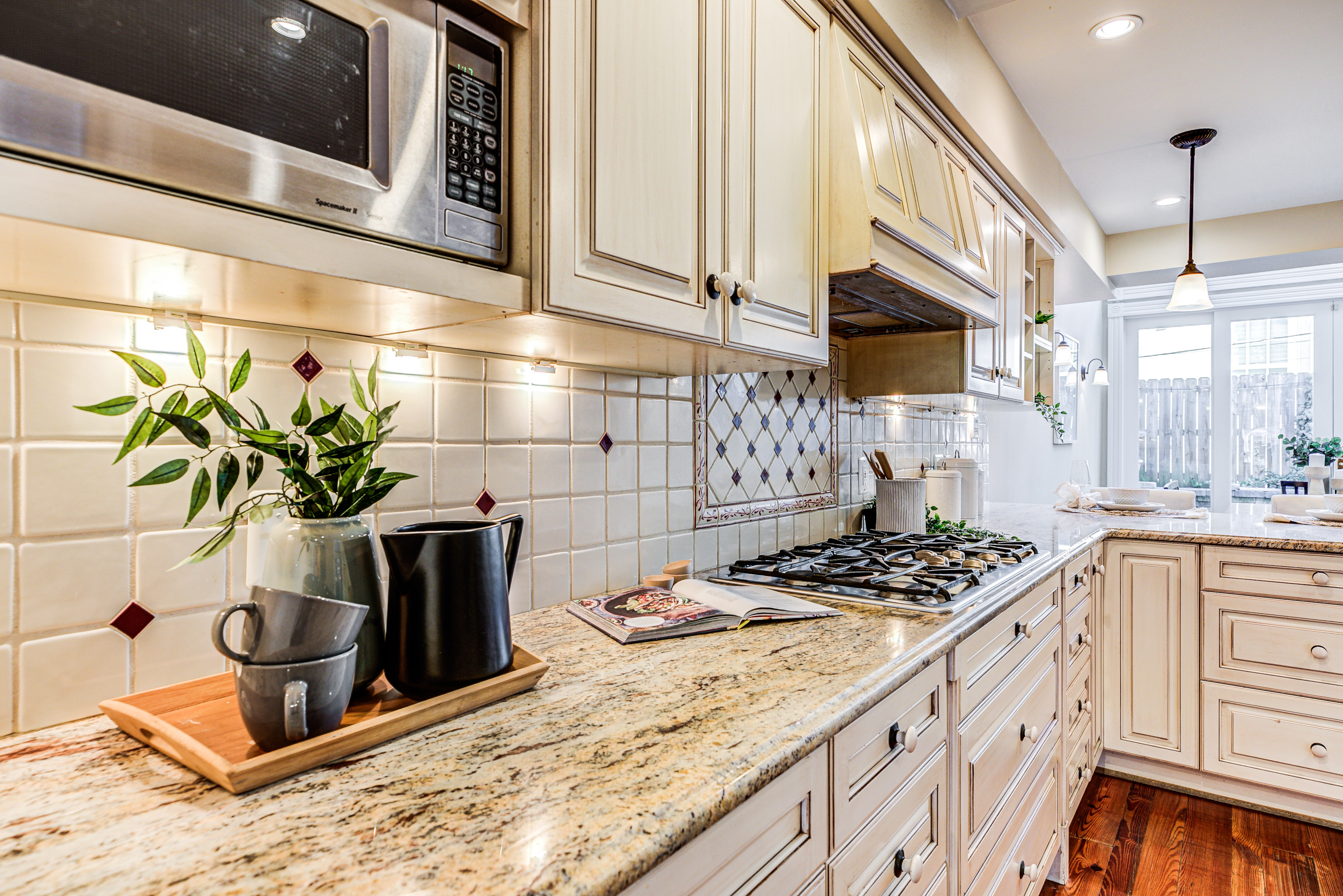 Lighting Matters
Lighting can have a huge impact on how potential buyers view your home; consider using natural light whenever possible in order to brighten up dark rooms and create a more inviting atmosphere. If there isn't enough natural light in certain rooms, you can always use lamps or overhead lights to brighten things up a bit more! Proper lighting can make all the difference when people are viewing homes online or during open houses!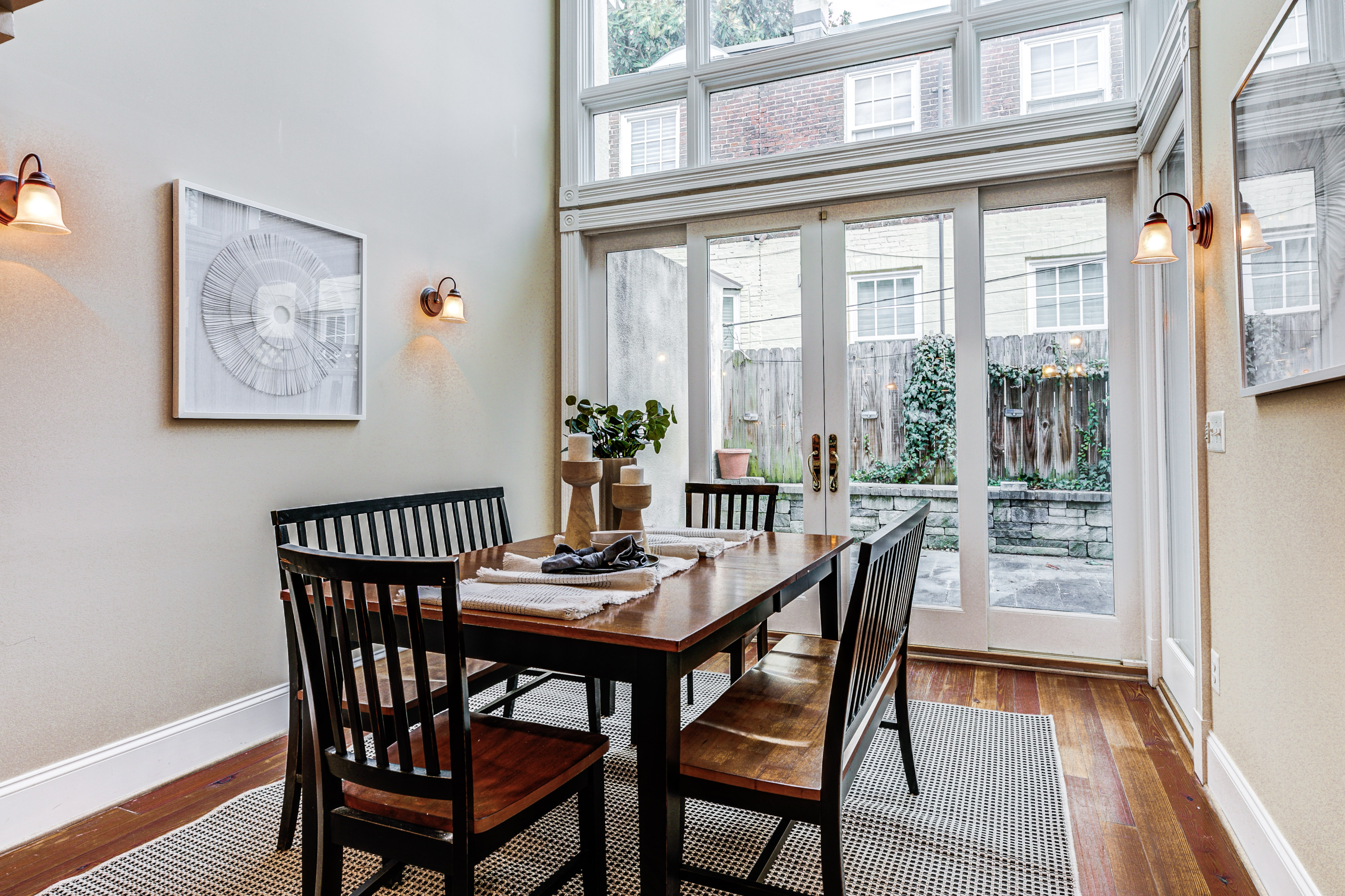 Make Your Home More Appealing
The goal of staging is to make your home as appealing as possible so potential buyers can easily imagine themselves living in it. Staging allows you to create an inviting atmosphere that stands out from the competition and entices buyers to come for a visit. You can use furniture, art, lighting, and other accessories to highlight the best features of your home and give buyers an idea of how they could live there.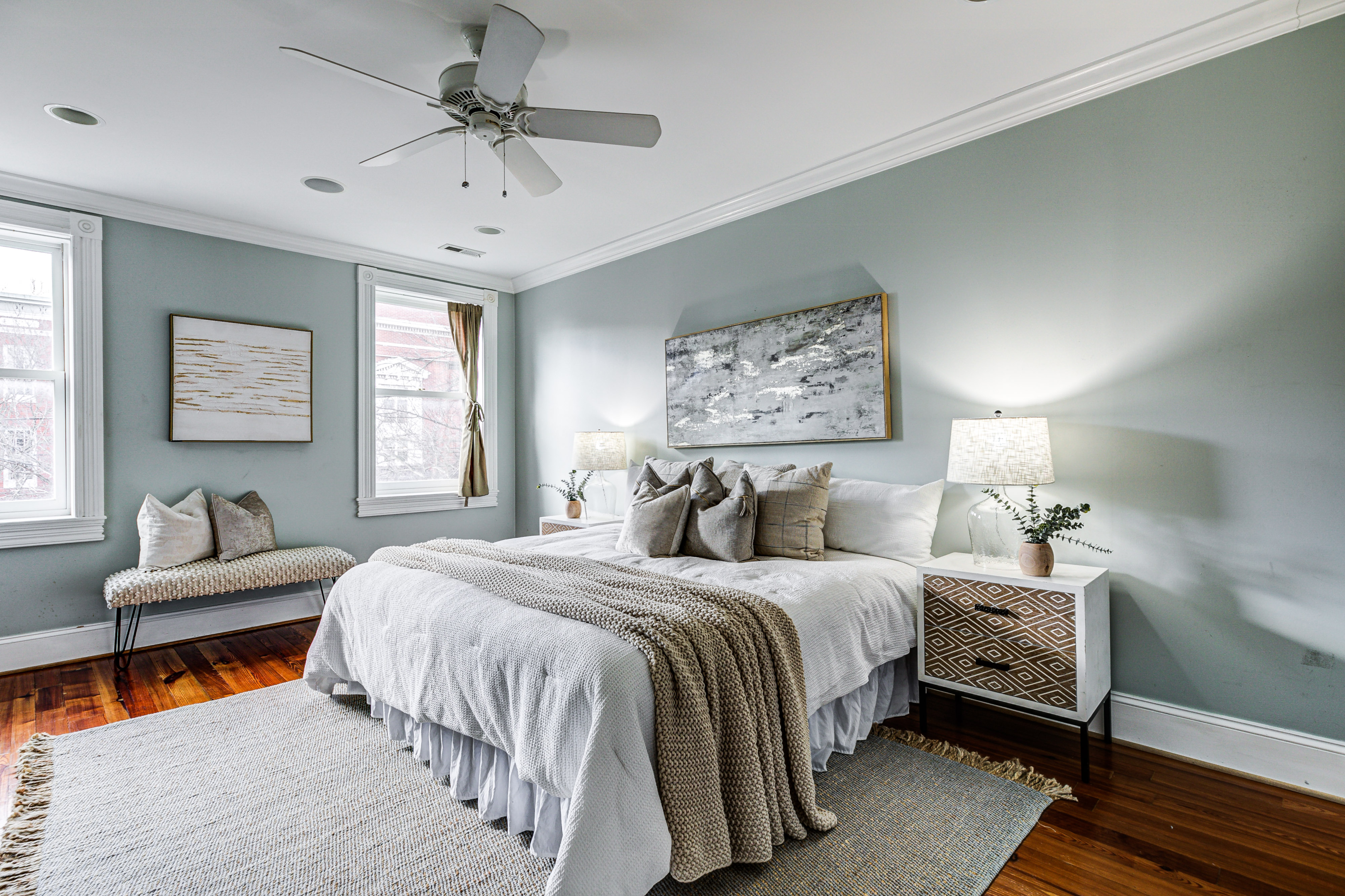 Create an Emotional Connection
It is also important to create an emotional connection between potential buyers and your home. To do this, you should focus on making sure that each space looks warm, inviting, and cozy. Add cozy throw blankets on couches or armchairs or place scented candles strategically throughout the rooms. When buyers feel emotionally connected with a house, they are more likely to make an offer quickly instead of waiting around for another option.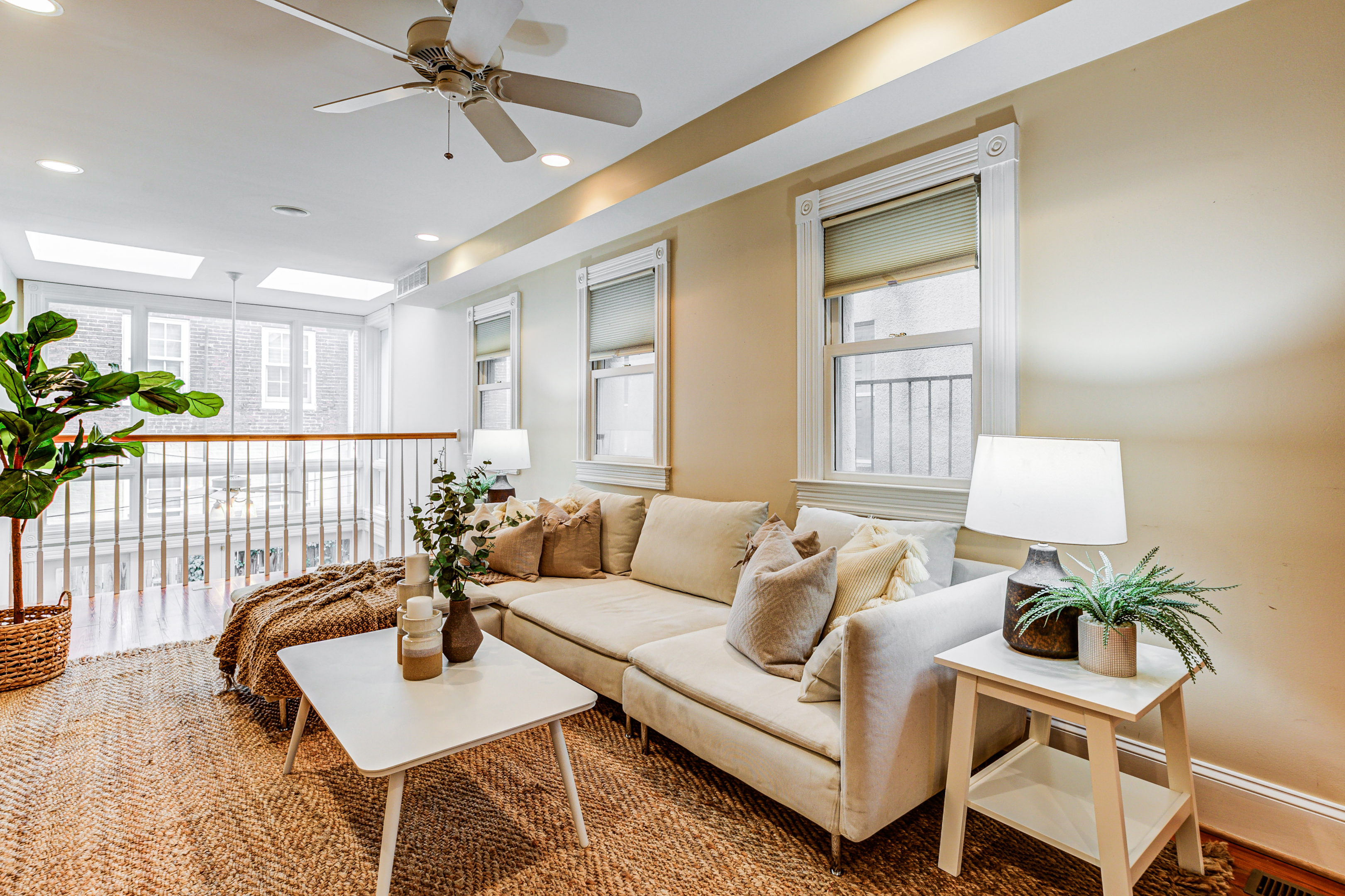 Increase Property Value
Staging can also help increase the value of your property because it highlights all its best features — such as its location, amenities, size — while downplaying any shortcomings like small spaces or outdated appliances. Professional stagers know exactly how to accentuate each room's positives so that potential buyers don't even notice any negatives during their tour. This helps draw up interest in your listing which could translate into higher offers when it comes time to negotiate with buyers!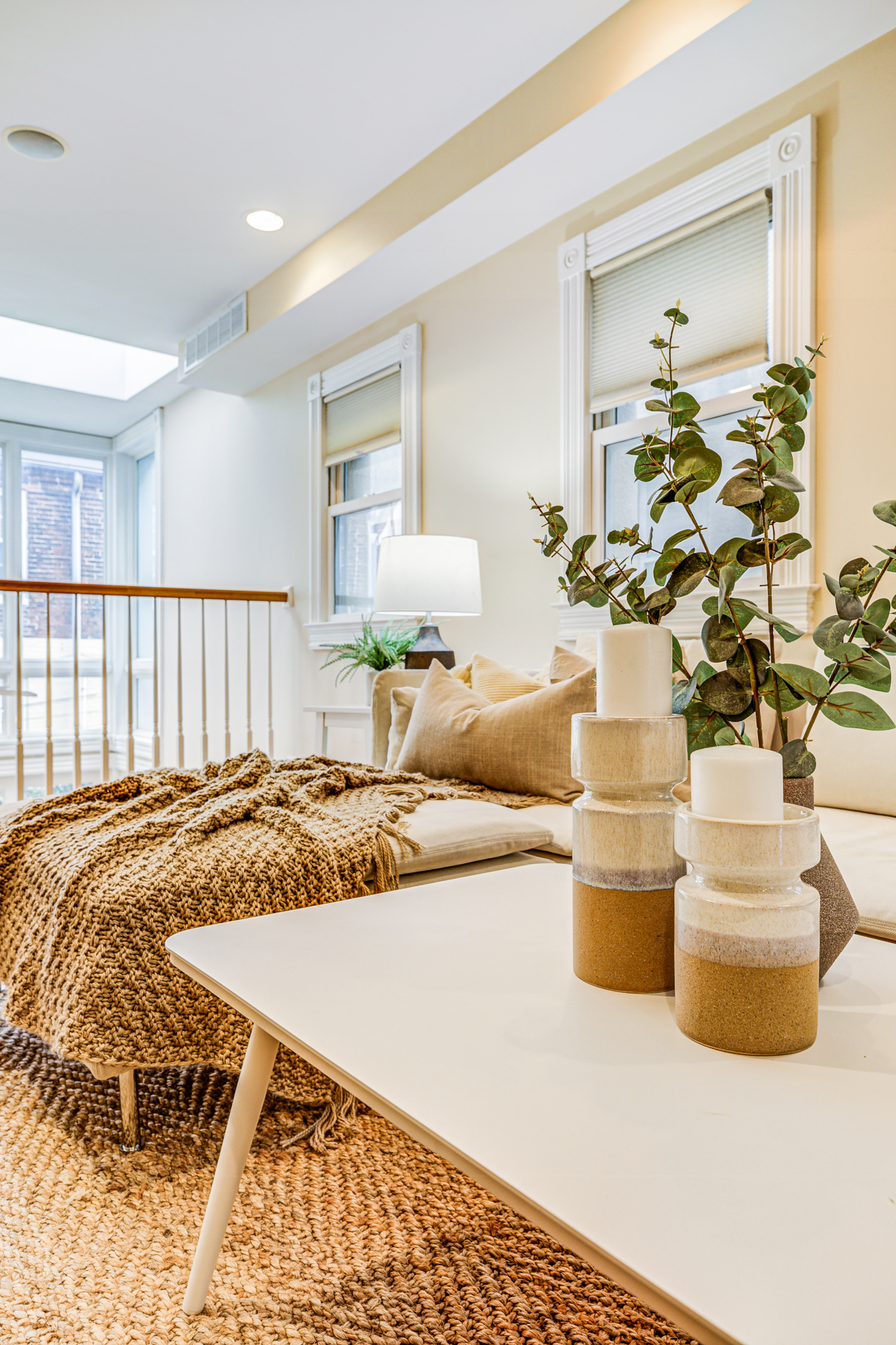 Home Staging Tips
When staging your home, start by decluttering and removing any personal items from the house – this means personal photographs and family photos, knick-knacks, etc. You want buyers to be able to focus on the features of the property rather than being distracted by personal items in the space. For example, if you have too many pieces of furniture in one room then remove some of them so that it looks more spacious and open instead of cluttered and cramped. Consider rearranging furniture and putting excess furniture in storage units.
Additionally, make sure all surfaces are free from dust or dirt as well as any other debris like pet hair which could affect buyer's view of your property negatively. Finally, add a few decorative touches such as throw pillows or blankets on couches or chairs to give each room an inviting feeling without being overbearing or cluttering up the space too much with additional furniture or decorations.
Once everything has been decluttered and cleaned up, bring in some neutral but stylish pieces that will help give each room an updated look without distracting from its features. Think minimalistic but still inviting – go for items like light-colored rugs or curtains that brighten up a room without being overwhelming and can help tie together different elements of a room's design scheme at once (e.g., wall color, furniture style).
Additionally, don't forget about outside spaces such as patios or balconies – these areas should also be staged with neutral pieces such as potted plants or outdoor furniture sets that will attract prospective buyers who enjoy spending time outdoors relaxing with friends and family members during summer months.
Rooms You Should Consider Staging
If you are selling your home, remember that staging certain rooms can help raise the overall value of the house. An appealing master bedroom is always a must—people want to see a master bedroom that looks comfortable and cozy, with calming colors and inviting furnishings. Similarly, since dining rooms are often used for entertaining, they need to be presented in an inviting way as well. Be sure not to leave empty rooms looking like voids; simply staging the room with furniture, even if it's just a single chair or lamp, will make it look much better than if it's completely empty.
It is important to stage as many rooms as possible; while you may not have time to stage every single room in your house, focus on what can be staged thoroughly and efficiently rather than half-heartedly devoting time to staging the entire home. It's okay to leave your finished basement or finished attic unstaged, as well as guest bedrooms. On a day to day basis, most buyers are looking mostly at the main living areas. Define rooms for what they are, especially with an open floor plan. A well staged home doesn't have to be a fully staged home.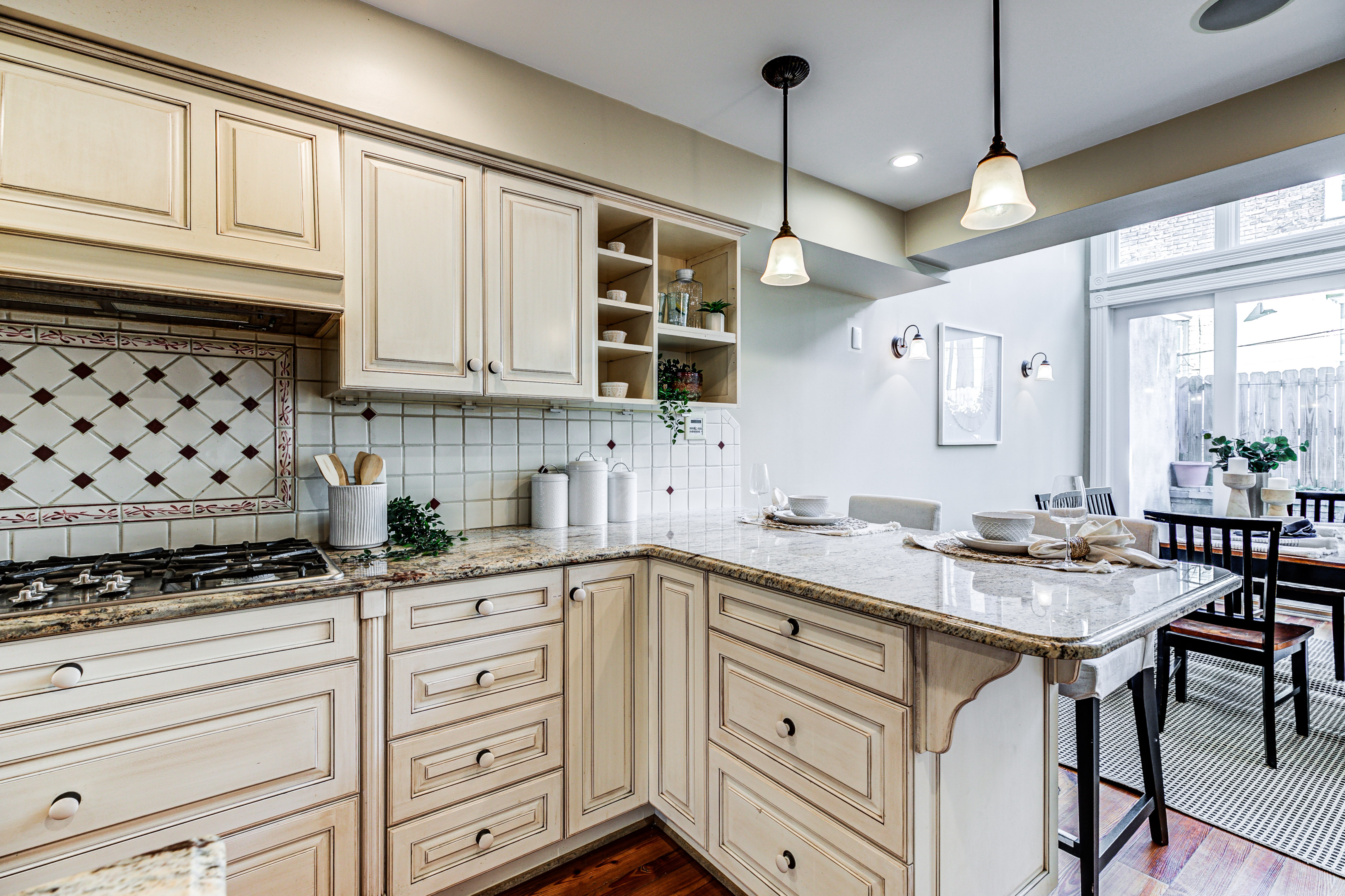 4 Reasons Why You Should Stage A House Before Listing It For Sale
When you're selling your home, first impressions are key. You want potential buyers to walk in and see a beautiful, well-maintained property that they can imagine themselves living in. One of the best ways to achieve this is by staging your home before putting it on the market. Not sure if it's worth the effort? Here are four reasons why you should stage your home before listing it for sale.
Staged Homes Sell Faster
On average, staged homes sell 88% faster than non-staged homes, according to a study by the Real Estate Staging Association. That's because staging makes it easier for buyers to visualize the property as their future home. When buyers can see themselves living in the space, they're more likely to make an offer.
Staged Homes Sell for More Money
In addition to selling faster, staged homes also sell for more money. In the same study by the Real Estate Staging Association, it was found that staged homes sell for 6-25% more than non-staged homes. This is because staging sets your home apart from others on the market and makes it more appealing to buyers.
Stagers Know How to Highlight Your Home's Best Features
A professional stager will know how to highlight your home's best features and downplay any flaws. They'll also be able to provide advice on small repairs or cosmetic changes that can make a big difference in how your home is perceived by potential buyers.
Staging Saves You Time and Money
In today's market, buyers have high expectations and are often willing to pay more for a move-in ready home. By staging your home before listing it for sale, you can avoid making costly repairs or renovations down the line. This not only saves you time and money, but it also helps you sell your home faster and for top dollar.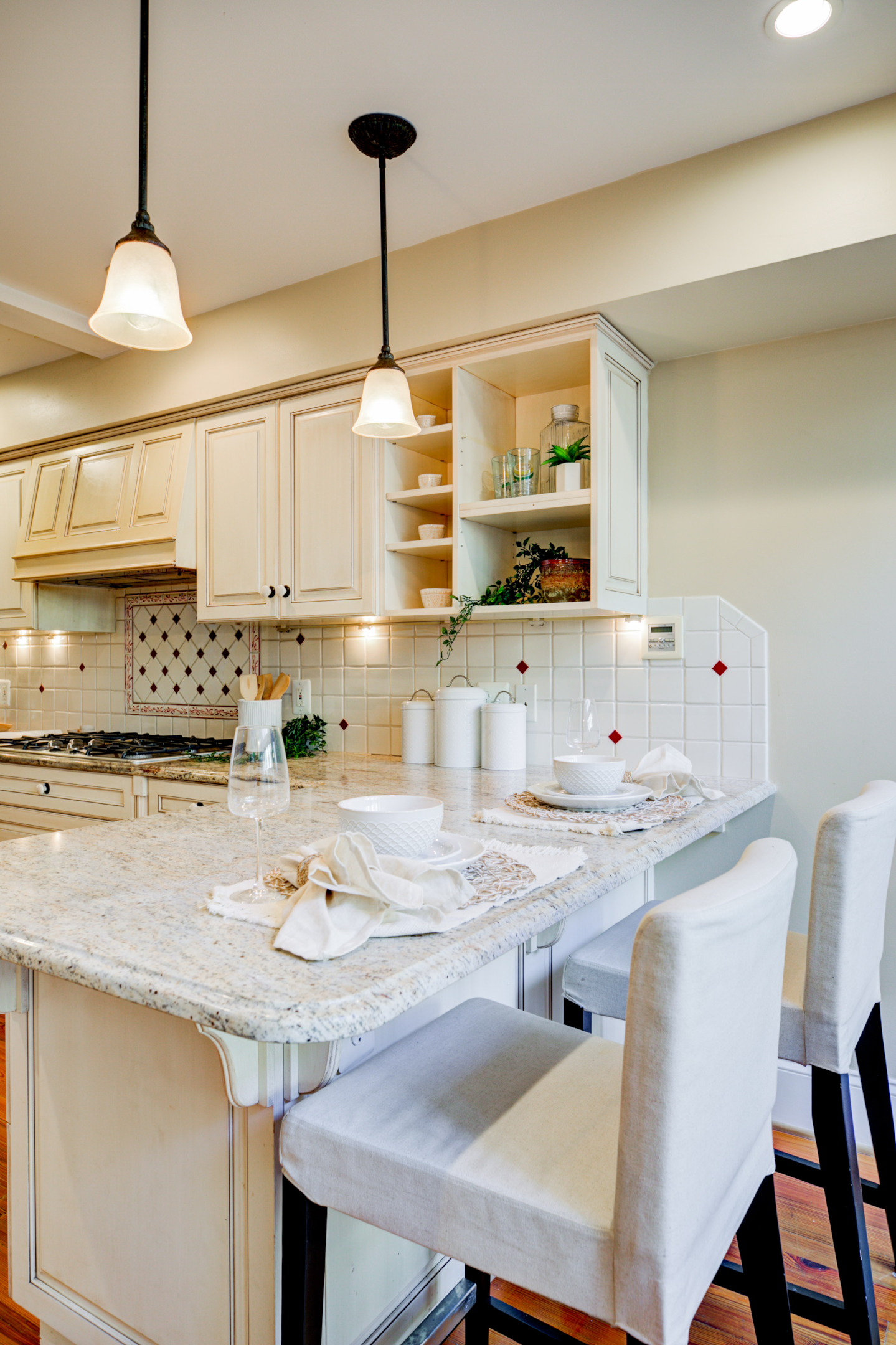 Why A Real Estate Agent Recommends Hiring A Professional Home Stager
A real estate agents understand the importance of attracting potential buyers in today's competitive seller's market. It is most beneficial for most sellers to hire a professional home stager when seeking to maximize their unit's appeal and sale price. Professional home stagers know how to update the entire house including paint, furniture, accent pieces and other items so that it appears warm, inviting, and well-maintained.
They take into account both the visual impressions and psychological approaches when presenting a house in its most favorable form. The average homeowner may not have an eye or know-how to successfully provide this overall impact on each room; however real estate agents understand the importance of having a house appear practically brand new with just a few improvements. Therefore, they will often suggest hiring a professional home stager as part of their services rendered as agent to provide significant benefit for home sellers.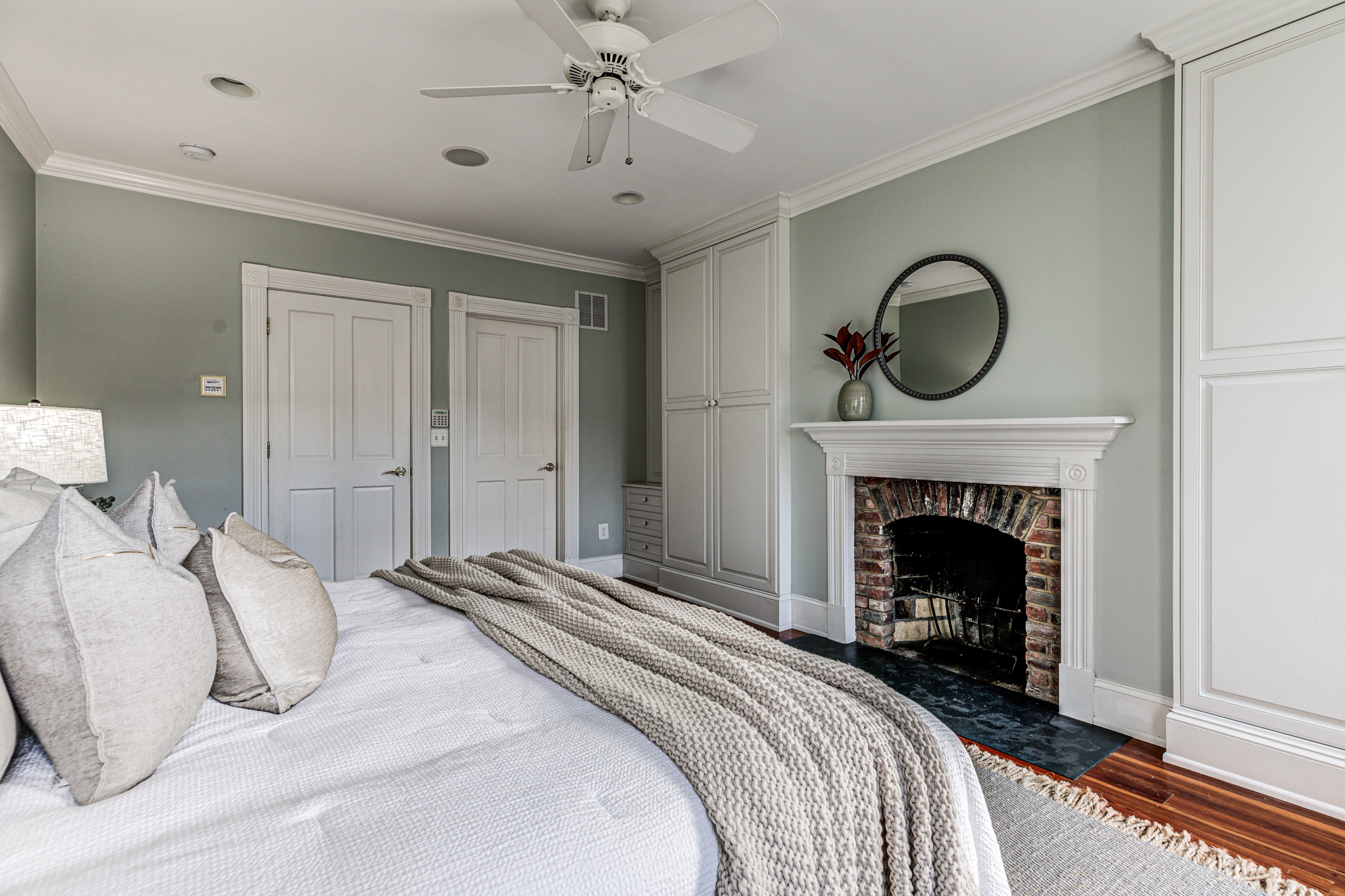 Home Staging Cost
When talking about home staging costs, it's important to remember that there are both upfront costs and ongoing costs associated with this process. The upfront costs include items like furniture rentals, paint, staging materials, and other necessary improvements. These improvements can range from minor repairs to major renovations depending on the condition of your home.
Ongoing costs include monthly fees for professional stagers (if you choose to go this route) as well as monthly fees for furniture rental companies if you choose to go that route instead of purchasing new pieces outright. Additionally, if you are using a professional stager they may charge a fee per hour or per job depending on how much work needs to be done in order to stage your home properly.
The benefits of home staging far outweigh the costs associated with it. Not only does it help attract potential buyers and bring greater interest in your property, but it can also help increase the value of your home when done correctly. Additionally, staged homes tend to sell faster than non-staged homes because buyers can better envision themselves living in an already designed space rather than having to imagine what their new life could look like in an empty house with no decorations or furniture. Finally, staged homes make great first impressions which can result in offers above asking price!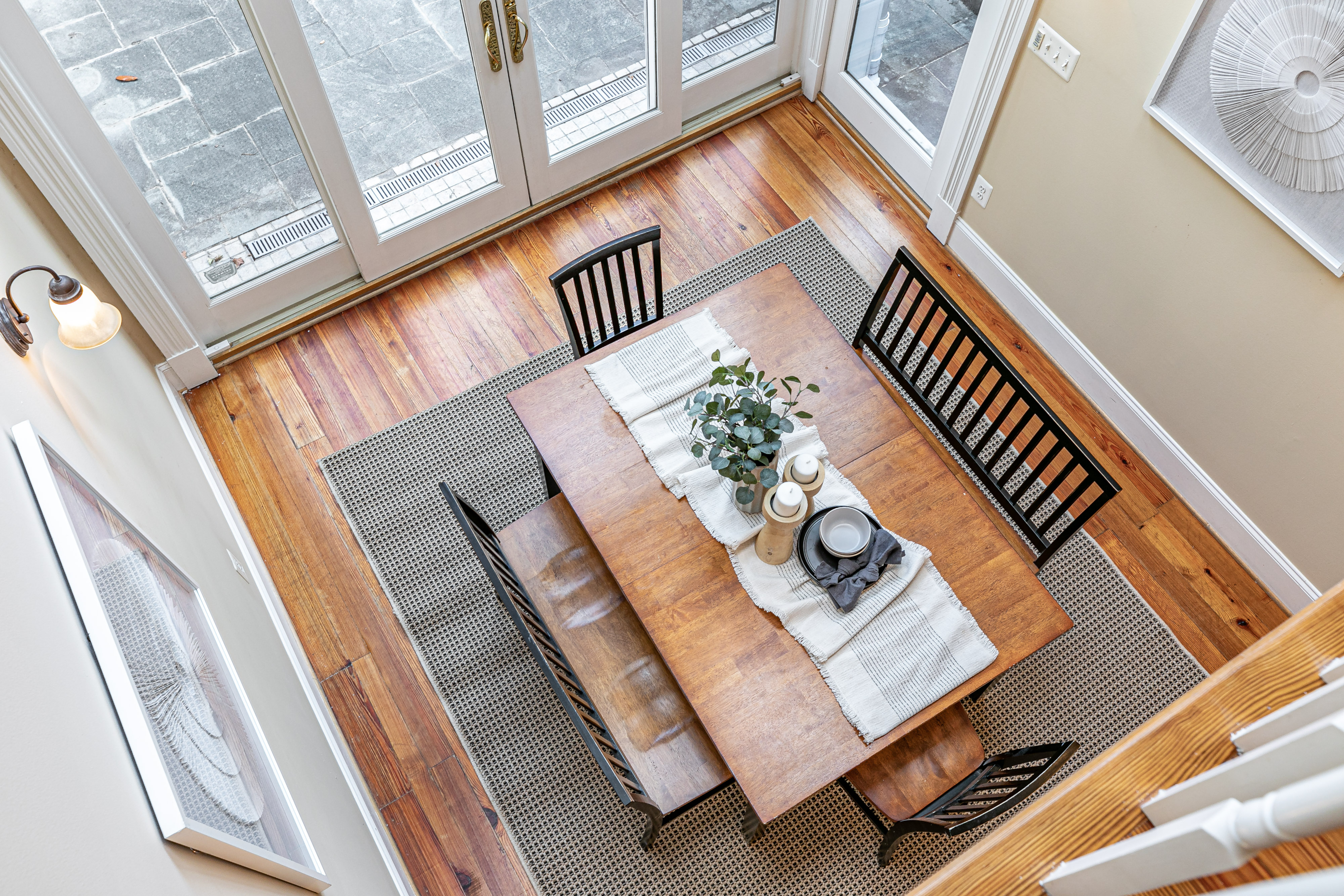 Looking For A Staging Company? Realestaged Is The Professional Staging Company You're Looking For
When you're looking to improve the home's curb appeal and get it ready for a prospective buyer, Realestaged offers home staging services that are second to none. Our professional home stagers will help you highlight desirable features of your home that could otherwise be overlooked and maximize the potential of each room.
As many other home staging professionals, we offer many different home staging services. Whether you're looking for full service staging or a soft staging, we can help you professionally stage your home to increase the dollar value of your home. With our expertise, we can also assist in properly arranging existing furniture and home decor so that your property is presentable across all areas.
With our team's home staging efforts, you can have a home that appeals to any kind of buyer, thanks to its well-staged show quality. See for yourself why thousand of successfully staged homes have trusted Realestaged and start making an impression in your home today!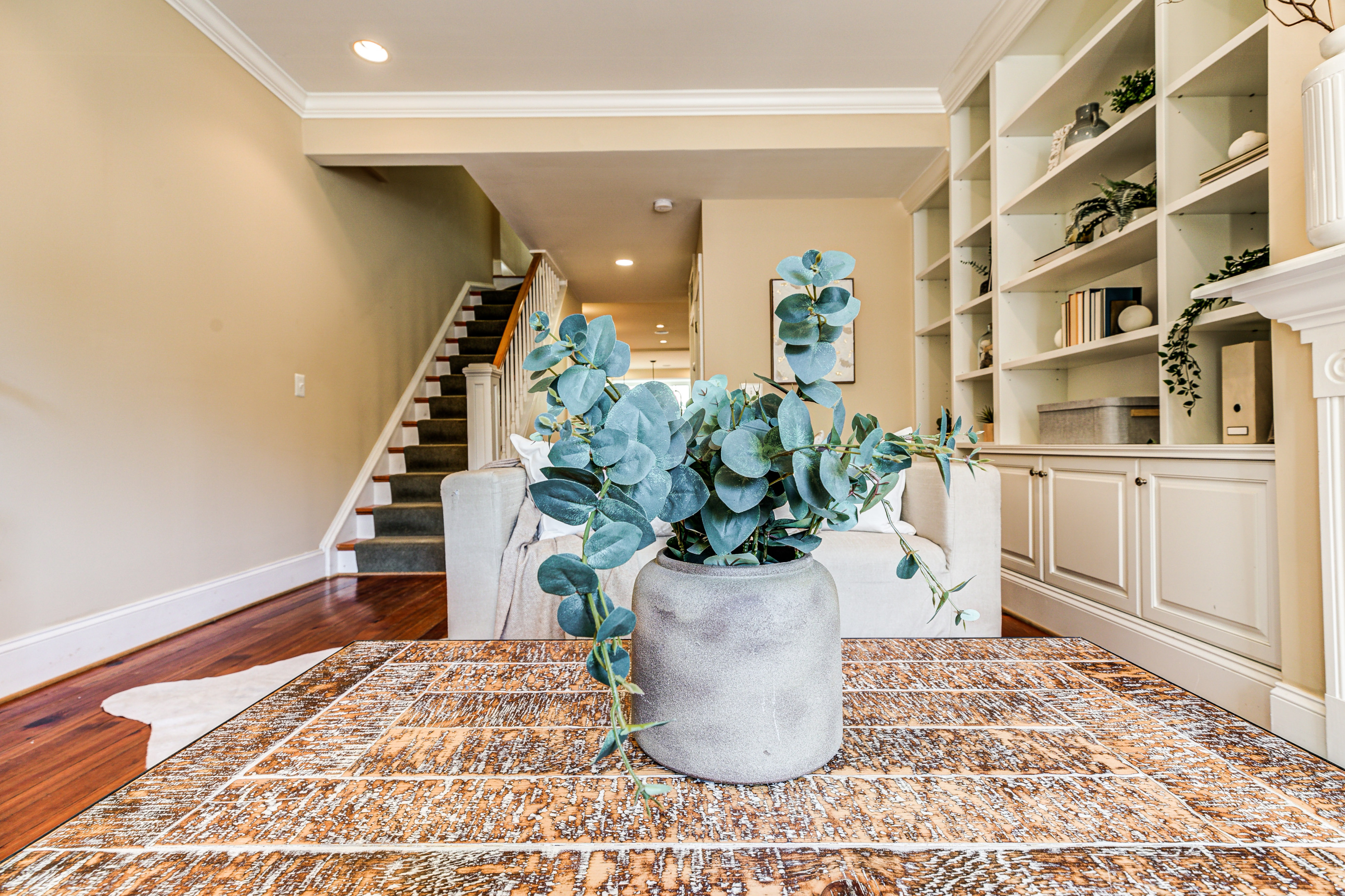 Conclusion
Staging your home does not have to be an expensive process—in fact, many simple changes can have drastic effects on potential buyers' opinions about your property! Taking this extra step will ensure that your home stands out from the competition when it comes time to sell!