As a homeowner or real estate agent hoping to make the most out of selling a home, one should consider using the services of a house staging company. A home stager is an individual or company that specializes in preparing a home prior to going on the market for sale. House stagers do an amazing job of ensuring that homes are presented at their best, which can increase their appeal and hence help them sell faster and for higher prices.
This comprehensive guide will discuss what house staging is, the duties of home staging companies, the benefits of home staging, and factors to consider before choosing a house staging company. Finally, the article will discuss why we are the best house stagers in Washington, DC.
What Is Home Staging?
Home staging is the process of preparing a home for sale by making it look attractive and inviting to potential buyers. This involves decluttering, rearranging furniture, painting walls, or even bringing in new furniture, art pieces, and accessories if necessary.
Home staging lets potential buyers envision themselves living in the home, making it easier for them to make an offer. It also helps increase a home's value and allows it to stand out from other properties on the market.
Duties Of Home Staging Companies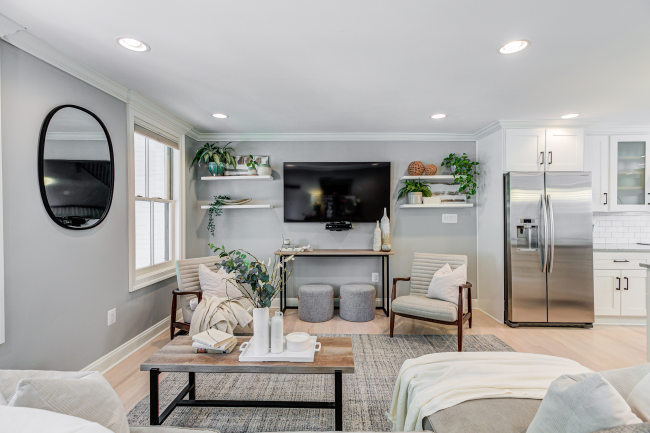 Although the popular belief is that house stagers just rearrange furniture and make a home look pretty, they actually go beyond that. Some of the duties of a house stager include:
Analyzing The Whole House
A house stager will inspect the home and devise a plan to showcase it best. They will also consider factors like the target market, location, and home age to develop an effective staging strategy.
Offering Advice To Homeowners
When it comes to home advice, home stagers do a fantastic job! Most professional home stagers are knowledgeable about the real estate market and can advise homeowners about how to make necessary improvements to their homes that will help increase their value.
Creating A Home Staging Plan
After analyzing the house, a professional home stager will come up with a plan on what needs to be done to make it look attractive to potential buyers. This could include decluttering, rearranging furniture, adding accessories and décor pieces, or even bringing in new furniture.
Following Through With The Plan
Once a staging plan is in place, home stagers will work to ensure that it is followed through with. This could involve supervising contractors and workers and ensuring that the space is inviting and aesthetically pleasing.
Creating A Budget Plan
Professional home stagers usually come up with a budget for the project and make sure that it is followed. They will also work with the homeowner to keep costs low while still achieving a quality result.
What Does A Home Staging Process Entail?
The home staging process usually includes the following:
Consultation Stage
During the consultation stage, a home stager will inspect the house and discuss any changes that need to be made with the homeowner. This is also an opportunity for them to get an idea of the homeowner's style and taste. Also, home stagers discuss with homeowners the project's budget and devise a realistic plan to make the house look its best.
Preparation Stage
During this stage, home stagers will start making changes to the home as per their plan. This could include cleaning, rearranging old family photos and decor pieces, and changing furniture.
Home Staging Day
On the day of home staging, a house stager will come to the home and make sure that all changes were made according to their plan. They will also check any details, such as lighting, color schemes, and furnishings, to ensure everything looks perfect.
Finishing Touches
A house stager will ensure the home is ready for potential buyers by adding any final touches, such as fresh flowers, art pieces, or scented candles. Here, prospective buyers will visualize themselves living in the house and feel more likely to make an offer.
Benefits Of Home Staging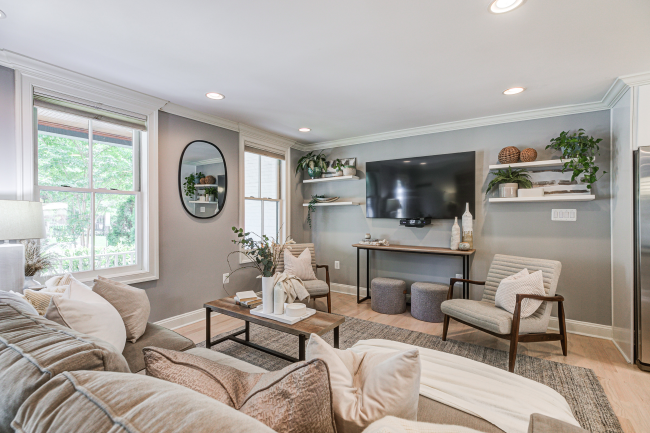 Home staging goes beyond making a home look attractive. According to reports (from the National Association of Realtors), 47% of buyers' agents believe that home staging impacts potential buyers' decision to make an offer. Some of the benefits of home staging include:
Increasing A Home's Value
Home staging can increase the value of a home and make it more attractive to prospective buyers. Staging a house properly also helps reduce the time it takes for the property to sell as well as negate any price reductions that may have to be made.
Home staging helps to create an environment that makes buyers feel more comfortable and welcome, thus making them more likely to make an offer on the house. It also gives buyers a better understanding of how the space can be used and what their lifestyle could be like in the home.
Improve Architectural Features
Home stagers can help emphasize the house's interesting architectural features and make it stand out. This can make a big difference in how buyers view the home and could even lead to a higher sale price.
Reduce Stress
Having a house stager handling the entire home staging process can also be a great way to reduce stress for homeowners. Homeowners do not have to worry about ensuring everything is done correctly, as the home stager will handle everything.
Get Professional Advice
Home stagers will also be able to offer advice on how to maximize the home's potential and make it more appealing to buyers. They can look at the house from a different perspective and create a vision that stands out from other houses in the area.
Things To Consider When Choosing A Home Staging Company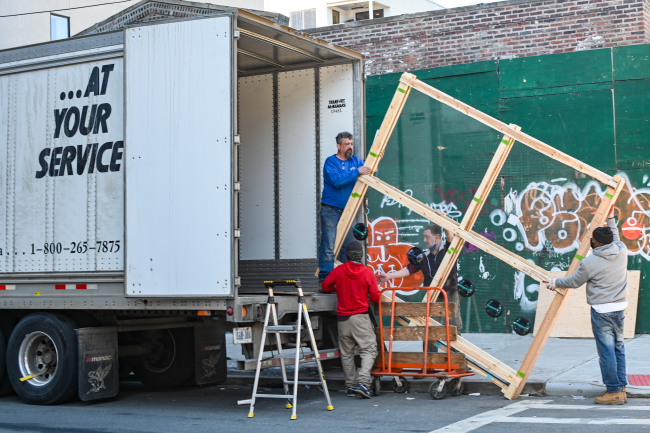 When choosing a home staging company, there are a few things to consider:
Experience And Reputation
It is important to look for a home stager with plenty of experience in the industry. They should also have a good reputation, as this will help ensure that they provide quality services and set up the house properly.
Costs And Fees
Home staging can be expensive, so it is important to ensure that the company you choose offers competitive rates. You should also consider what fees they charge and if they include any additional services such as furniture rental or cleaning.
Portfolio
A home staging company should have a portfolio of successful projects that demonstrate their abilities. Take the time to review their past work and make sure they can provide the results you are looking for.
Creativity And Vision
When selecting a home stager, it is important to ensure that they have a creative eye and the ability to envision how the house should look. Home stagers should be able to come up with innovative ideas for staging the home and turn them into reality.
References And Referrals
Finally, it is important to ask for references from the home stager. This will help you get a better idea of their work and make sure they are qualified to handle your project.
The Best House Stagers In Washington, DC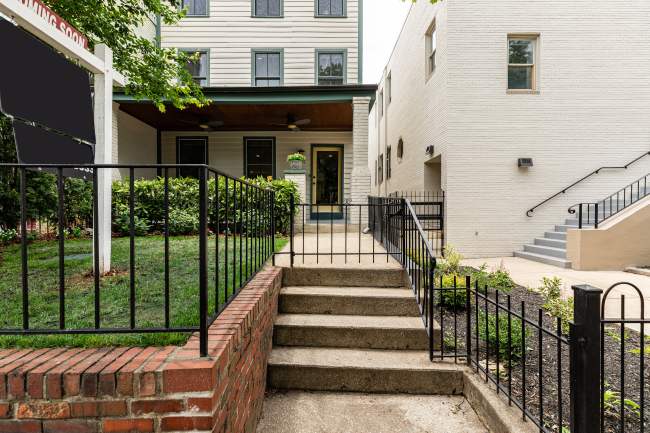 Realestaged is the best home staging company in Washington, DC. Our team of experienced professionals has a creative eye and can turn any house into a show-stopper. We offer various home staging services and have extensive experience with home improvement projects. Our professional home stagers team will help create an inviting atmosphere that will entice potential buyers and maximize your home's value.
Some of our top home staging services include:
Home Staging Consultations
At Realstaged, we offer home staging consultations to help homeowners get the most out of their property. Our team will provide advice and tips on how to best stage the house and maximize its potential.
Home Staging Design Services
We also offer full home staging design services, from selecting furniture and artwork to creating an inviting atmosphere. We will work with you to create a vision for the space that will appeal to potential buyers.
Furnishings And Accessories
We offer furniture and accessory rentals to finish off the look of your home. We have a wide selection of high-quality pieces that can be used to create the perfect atmosphere for buyers.
Home Styling
Realstaged offers home styling services to help you create a picture-perfect look for your house. We will help you choose the perfect décor pieces and accessories to make your home stand out to potential buyers.
Home Staging Photography
We can help you get the best shots of your house by providing professional home staging photography services. Our team will take beautiful photos that show off your home's best features and entice potential buyers.
Conclusion
Choosing Realstaged as your home staging company will ensure you get quality results at an affordable price. Our experienced team is dedicated to providing top-notch services and boosting the value of your property. Contact us today to learn more about our home staging services!