Putting your house on the market can be a straightforward yet daunting process; everything needs to be done precisely, from planning your move to making pre-sale arrangements, hosting an open house, and finalizing the deal. As a first-time seller, you are most likely unfamiliar with the entire process. Here are some expert-vetted real estate tips that will help your home sell like hotcakes!
Expert-Vetted Tips To Sell Your Home Faster
These tips focus on pre-sale prep and will help you maximize the return from the sale of your home.
Research On The Best Time For Listing Your Home
When it comes to selling a home, timing is everything. While real estate agents can offer insightful advice, it also pays to do your own research.
You can better understand market trends and take advantage of them if you are aware of when housing demand is at its peak in your neighborhood. The location, style of home, and time of year may all have an impact on demand.
Get Professional Real Estate Advice
Enlisting the help of an experienced real estate agent is always a good idea. Real estate agents have the experience and expertise to help you sell your house faster. They can also provide advice on staging and pricing, which can make a big difference in how quickly your home sells.
Understand The Associated Agent Commission And Fees
Real estate agents charge a commission for their services, which can vary depending on your location. Make sure you are aware of all applicable fees and commission rates.
Understanding their fee is crucial for two major reasons: first, so you can include them in your costs, and second, so you can look for ways to reduce them and save money on pre-sale expenses.
Get An Inspection
Before you put your house on the market, it's a good idea to get a professional home inspection. This will help you identify any issues or potential problems that may arise during the sale process.
It's better to find out about these repairs early so you can address them before the home buyer does.
Make Necessary Repairs
Once you have a home inspection, you can use the results to make necessary repairs. Focus on smaller repairs rather than larger ones that could turn into a full renovation. For instance, you may want to replace the hardware on cabinets or repaint the walls.
Depersonalize Your Home
It's yours, but you're about to give it away, so it's a good idea to depersonalize the space. This will help potential buyers better envision themselves in your home and not be distracted by all of your personal belongings.
Remove family photos, clutter, and anything else that is uniquely yours and could cause someone to get sidetracked when viewing your property.
Use Quality Photos And Videos To Showcase Your Home
In order to show off your home's best features, it's important to use quality photos and videos when listing it for sale. You can even get a professional photographer to take pictures of your home to really show it off.
Videos are also a great way to give potential buyers an idea of the layout and features of your home before they come to look at it in person. Give them an experience and a taste of what it's like to be in your home that they'll want to view in person.
Get Your Pricing Right
Pricing your home correctly from the start will help you lock in buyers and eventually help your home sell faster. One way to set the right pricing is to research the price at which comparable properties in your neighborhood were recently sold for.
Another way that is more professional would be to employ the services of a home appraiser. Ultimately, the pricing shouldn't be so high that it turns away customers or so low that it appears to be of poorer value.
The purchase price of the property would certainly be factored into the price. However, more experienced sellers use the current market value of the property instead of its initial cost. The cost of making repairs and getting the property into a condition where it can be sold should also be factored into the price.
Be Willing To Negotiate
Fixing a price for your property is great, but the price should be more like a guide, setting a floor price for the property. Remember that when you're selling a property, home buyers are going to be looking for some kind of negotiation. They want to get the most out of their purchase.
Oftentimes, you would be negotiating with the buyer's agent. Learning how to negotiate properly will help you and the buyer comes to a mutually favorable agreement, one that'll maximize value for you and the buyer's agent.
If you're not willing to negotiate, you may miss out on a great opportunity to sell your home quickly and for a good price.
Organize An Open House
Organizing an open house is another tip for home sellers that seem to work every time. Open house showings are more efficient as they let you talk to several potential buyers at once.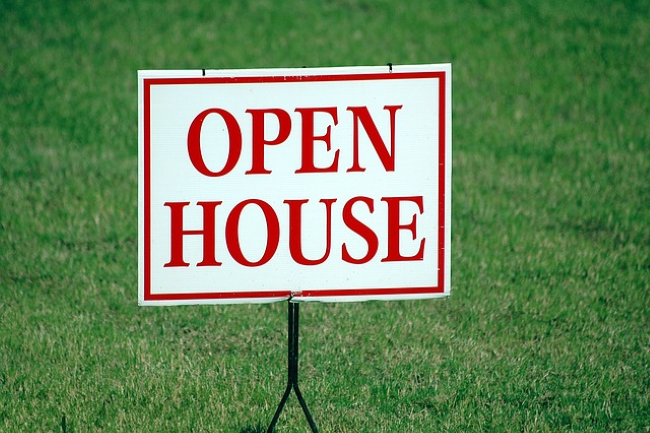 In addition, buyers also have the opportunity to ask questions or interact with each other as they look through your property, creating a better overall experience for everyone.
There will be first-time buyers; the goal should be to make them as relaxed as possible and guide them through making a buying decision.
Plan Towards Your Move Out
Sellers may become so preoccupied with making sure their home is taken off the market that they forget to organize their move. As soon as your home is sold, you'll need to arrange for transportation and packing services to move out.
Making preparations in advance can make the process less stressful and rushed when the time to move out comes. Also, hiring professional movers or renting a truck can be expensive, so it's best to start budgeting accordingly and putting some money aside for your moving expenses.
After finalizing all the pre-sale preparations and arrangements, it's time to invest in home staging. Home staging is the art of showcasing your home in an attractive and appealing way.
For ages, real estate sellers have used home staging to their advantage, making the homes appear inviting and visually beautiful and establishing a visual tale and narrative for the property before they put it up for sale. You can do that too, and we'll discuss how in a minute.
Home Staging
This is one of the most important parts of the process. Below, we discuss the basic elements of staging:
Make Sure Your Home Smells Fresh
Home staging is not only about visuals but also about scents. It's about appealing to human psychology through the five senses. Make sure your home smells light, pleasant, and inviting.
For most home buyers, making that decision would be based on a lot of sentiments which mostly depends on how the home made them feel or how they feel in the home. For some, it's going to be their first home, and they want it to feel "like them," which mainly means for it to feel like a home they want to live in.
Give them what they want. For example, you can use fragrant sachets to keep the air smelling nice or bake some cookies right before showings.
Declutter Your Home
Decluttering your home before putting it up for sale is certainly the magic you need to seal that high-value sale. Decluttering has enormous benefits in home staging.
It helps you to create a clear vision for potential buyers, as it will give them an idea of the floor space available. Plus, a decluttered home looks more spacious and inviting. Decluttering your home before putting it up for sale will help home buyers envision themselves in your space, prompting them to make a positive buy decision.
Decluttering can feel like a huge task; however, most people are able to scale through by organizing a yard sale in their local community.
Sprinkle A Little Bit Of Home Accents
Home accents can really switch up the look and feel of your home in the best way possible. Add a few bright pillows to the couch, bold artwork on the walls, or lush green plants in the corners. These small touches will make your home feel more inviting and show potential buyers that it's move-in ready.
Get Creative With Furniture Arrangement
This means rearranging your furniture in a way that is both aesthetically pleasing and functional. To start, move the biggest piece of furniture away from the entrance to make it easier to walk around. Then, arrange the rest of the pieces in an inviting conversation area or workspace.
Deep Clean
Buyers want to invest in a home that they feel is move-in ready. As such, sellers should ensure that they make preparations to ensure that the home is really move-in ready. This would involve deep cleaning. As a home seller, you should ensure that you leave no room untouched.
Light Up The Rooms
Natural light is always best, so make sure you keep window coverings open when staging your home. If needed, add additional lighting fixtures to brighten up dark corners or create a cozy ambiance in living spaces.
Your house is ready for listing! The real-estate agent is probably doing a wonderful job at managing the sale. However, you can take a few more steps to ensure that everything is in order.
Why You Need To Stage Your Home
Helps Your Listing Stand Out Online
In such a buyers' market, your home is just another listing unless you take measures to make it stand out. One way to do this is by professionally staging your home before putting it on the market. This will give potential buyers a better sense of your property and what it has to offer, which could encourage them to schedule a showing even before they see the property in person.
Can Make The Buyer Fall In Love With Your Home
When potential homebuyers walk into a property that has been professionally staged, they can make an emotional connection to the home – something that could be difficult in a space with no furniture or decorations. Professional staging can bring warmth and character to a room and make it look inviting. This is especially important for open-house showings, as people often make decisions about a property in the first few minutes of walking through.
Help Potential Homebuyers Visualize How To Use The Space
When you bring furniture and decorations into your home, potential buyers can begin to envision how they would live in the space. People often have difficulty imagining what their own things will look like when placed in an empty room. Staging helps potential buyers to see how the rooms will look when they move in, which can help them make a more informed decision.
Increase Your Home's Value
Home staging is not just about appearances – it can also increase the perceived value of your home. Professional staging can help you maximize the selling price of your property, which will make it more profitable in the long run. This can also help to attract more potential buyers who are looking for a home that is already staged and ready to go.
Extra Real Estate Tips For Home Sellers
Hire An Experienced Real Estate Agent
Experienced real estate agents make the sale process 10 times easier than it would have been if you were doing it all on your own. Many real estate agents can also act as a selling agent, which comes in very handy as they have more experience in bargaining with buyer's agents during a bidding war. This would relieve you of the stress of haggling, but you should also make sure that your agent is trustworthy.
If you prefer to sell your home on your own, without the help of an agent, here is a helpful guide.
Review The Listing Details Published By The Real Estate Agent
Many real estate agents are working with several clients at a time; double-checking the listing details they have published for your house sale will ensure accuracy.
Provide Additional Details Required By The Real Estate Agents
Always be ready to provide additional details that would be required for listing the property.
You Need A Professional Home Stager
Home staging is obviously integral to the home sale process. Get a professional to help you out.
Conclusion
When selling a home, it is important to prepare beforehand and make the space as appealing as possible to home buyers. Selling a home is a very important decision, and it would help to consider as many resources as you can. We help several resources on our blog that are tailored towards home improvement. Check them out!
Get Your Home Staged For Success
Our home staging services will transform your home into every buyer's dream home. Our team will help you create a beautiful and inviting atmosphere for buyers. Creating a lasting impression in their minds. Contact us today; we can't wait to help you.