If you're a home seller in Towson, MD, you know that making a good first impression is key to selling your house. Home staging is an effective way to give prospective buyers a good first impression. Thus, increasing the likelihood of your home selling faster.
From preparing your house with furniture rental and styling services to offering cleanup and repair services, house stagers help create a space that appeals to buyers.
This article will explore all there is to home staging and discuss why we are the best home stagers in Townson, MD.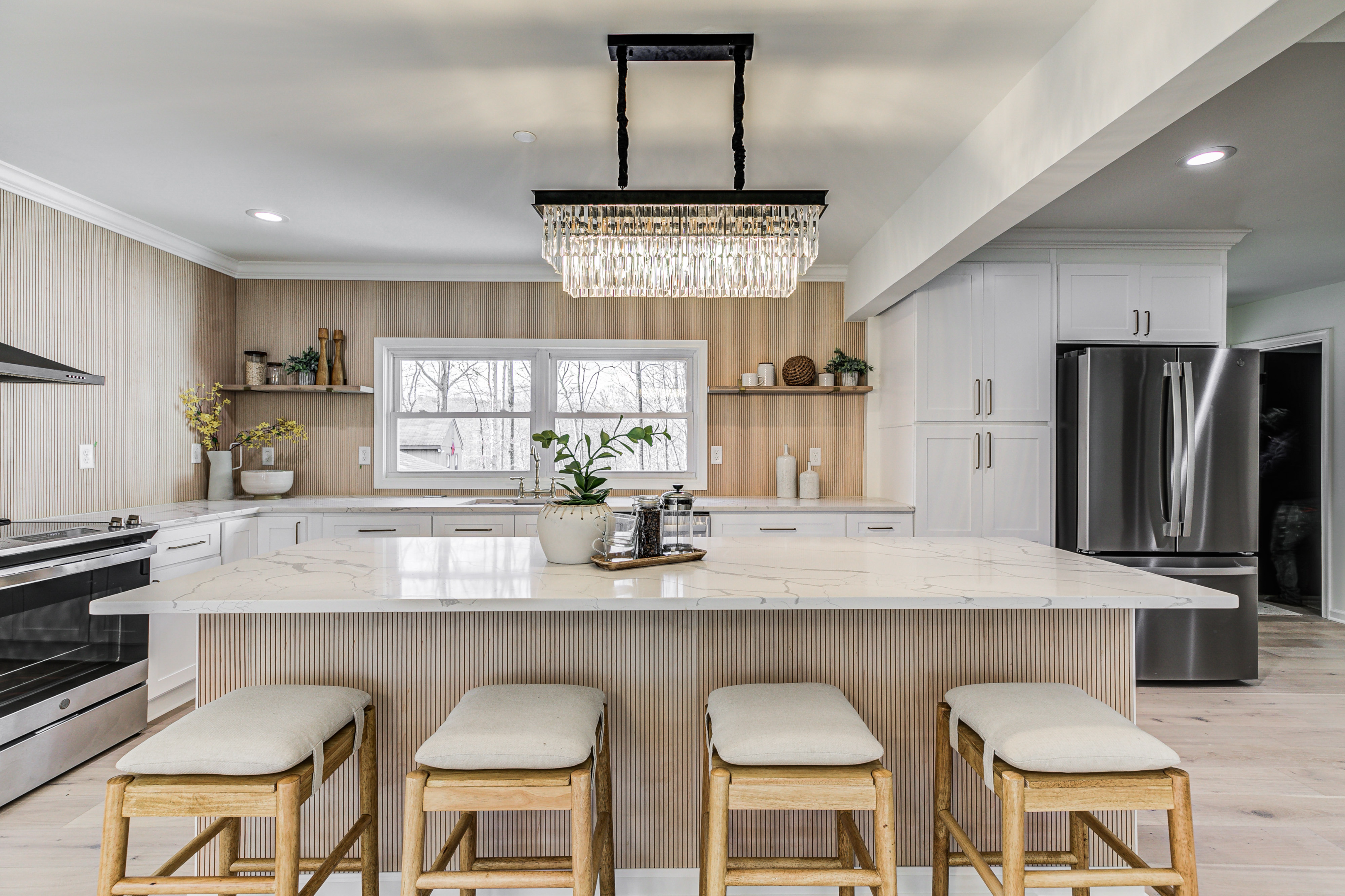 What Is Home Staging?
Home staging prepares a home for sale by making it more attractive to potential buyers.
Home staging services involve everything from cleaning and decluttering to adding furniture, decor, and soft furnishings to help highlight the best features of the property. This creates a space that will evoke positive emotions in potential buyers, with the ultimate aim of helping homeowners' properties sell faster.
Home staging helps buyers envision themselves living in the house and allows them to see how they can incorporate their style into the home. However, home staging will only be possible with a home stager.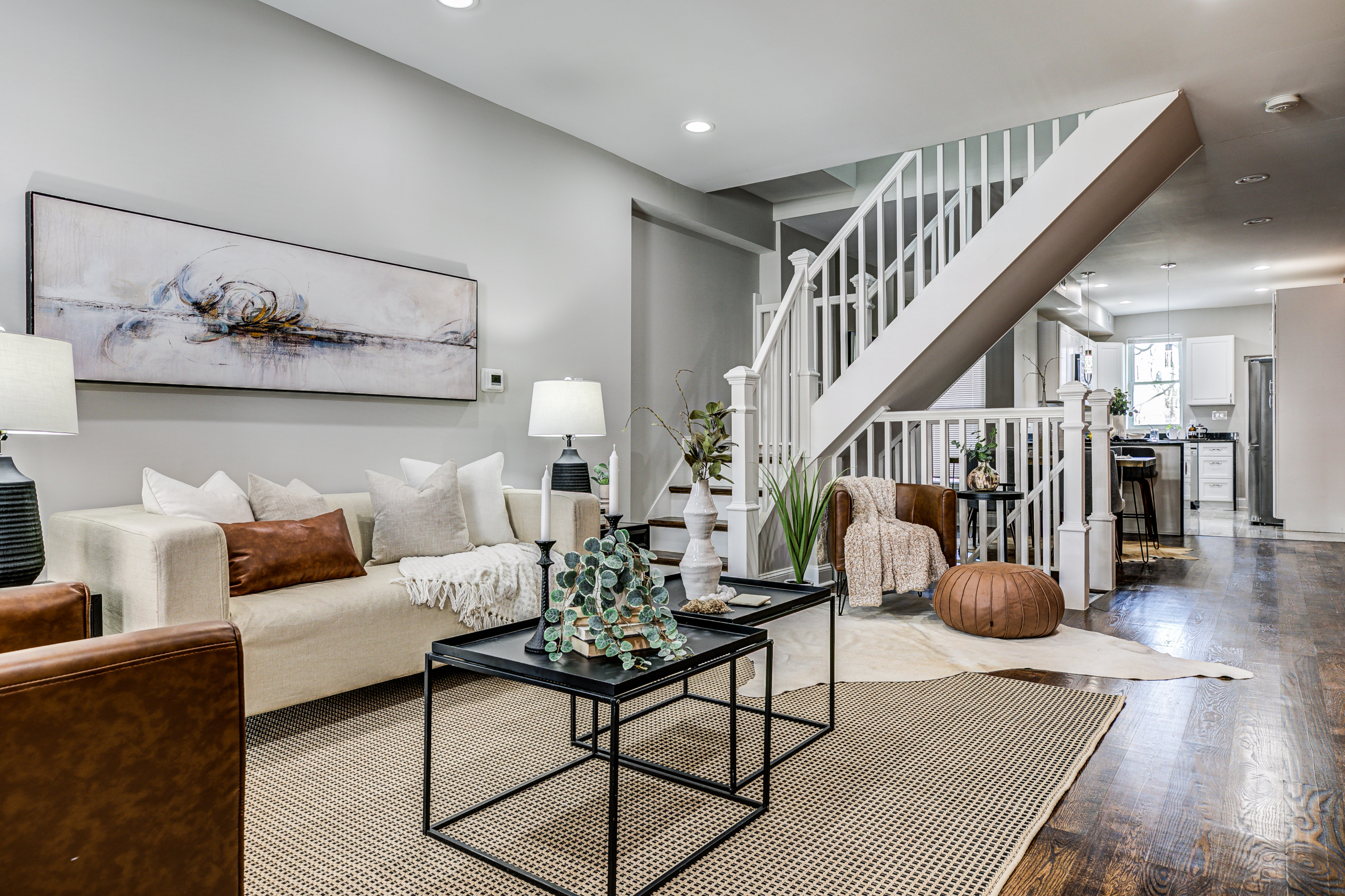 Who Is A Home Stager?
Home stagers are professionals who specialize in creating optimal spaces for homeowners. They work to make a house look more attractive, organized, and inviting to potential buyers.
Home stagers can help enhance the interior design of a home without making it too personal or over-the-top.
A professional home stager will use their knowledge of real estate and interior design principles to create optimal furniture placement, choose the right furnishings, accessorize with appropriate decor, and add color and texture to enhance the overall atmosphere of a house.
Stagers often work with the homeowner's real estate agent to increase the appeal of a property before selling it on the market.
A professional home stager can also offer advice on repairs and touch-ups that need to be done to make a home more saleable. In addition, they can provide guidance on which changes should be made to maximize a house's sale price.
Professional stagers have an eye for detail and understand how effective visualizations can impact potential buyers' perceptions of space. Furthermore, they will work with what homeowners already have in terms of furniture, artwork, and accessories and offer budget-friendly solutions when necessary.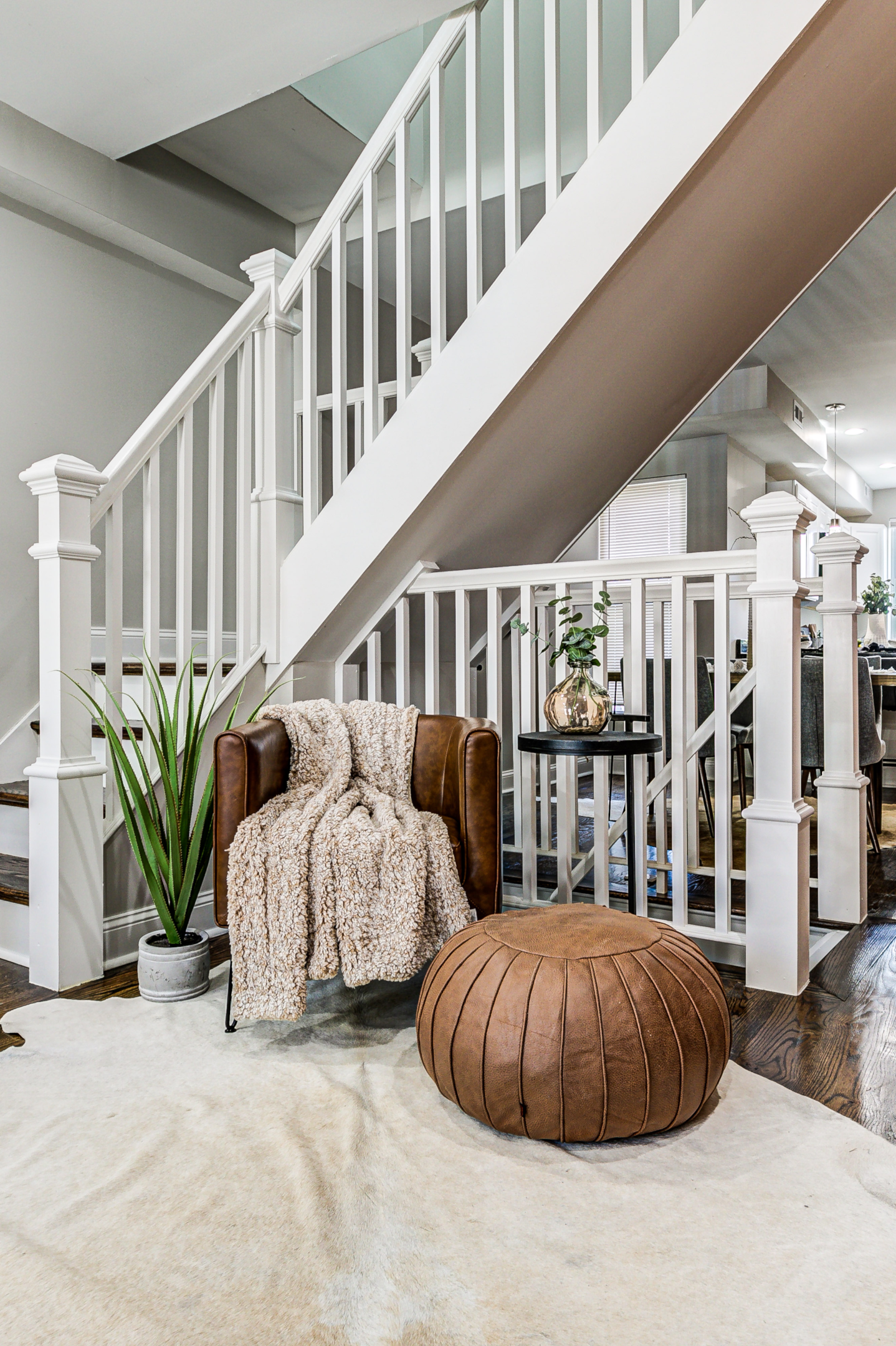 The Home Staging Process
Home staging is a six-step process that starts with the initial consultation with the homeowner or real estate agent and ends with the home showings.
Initial Consultation
An initial consultation is the first step when it comes to home staging. During this stage, a professional stager will meet with the homeowner to discuss their goals and expectations for the project. Depending on the scope of work, this meeting may be brief or more in-depth.
It is important to note that during an initial consultation, homeowners don't need to make any furniture, decor, or paint color decisions. Rather, as a homeowner, you should provide an overview of what you are looking for in terms of budget and design preferences so that the home stager can make informed decisions when creating a plan.
Once all information has been gathered and discussed, both parties can put together a plan to create an optimal space for potential buyers.
Preparation
The next step in the home staging process is preparation. The goal of this stage is to make any necessary repairs and touch-ups before beginning the design and decoration process. Home stagers will work with homeowners to assess what needs to be done to improve the property, such as replacing damaged flooring, fixing faulty wiring, painting walls or ceilings, replacing fixtures, and making minor repairs.
This helps create a more inviting space that potential buyers can see themselves living in. Furthermore, it also adds value to a property if it has been properly maintained before being put up for sale.
Aside from repairs, this stage also involves decluttering and depersonalizing a house by removing personal items like photographs or decorations that may distract potential buyers. This ensures buyers can envision their style in the house, thus increasing its likelihood of selling quickly.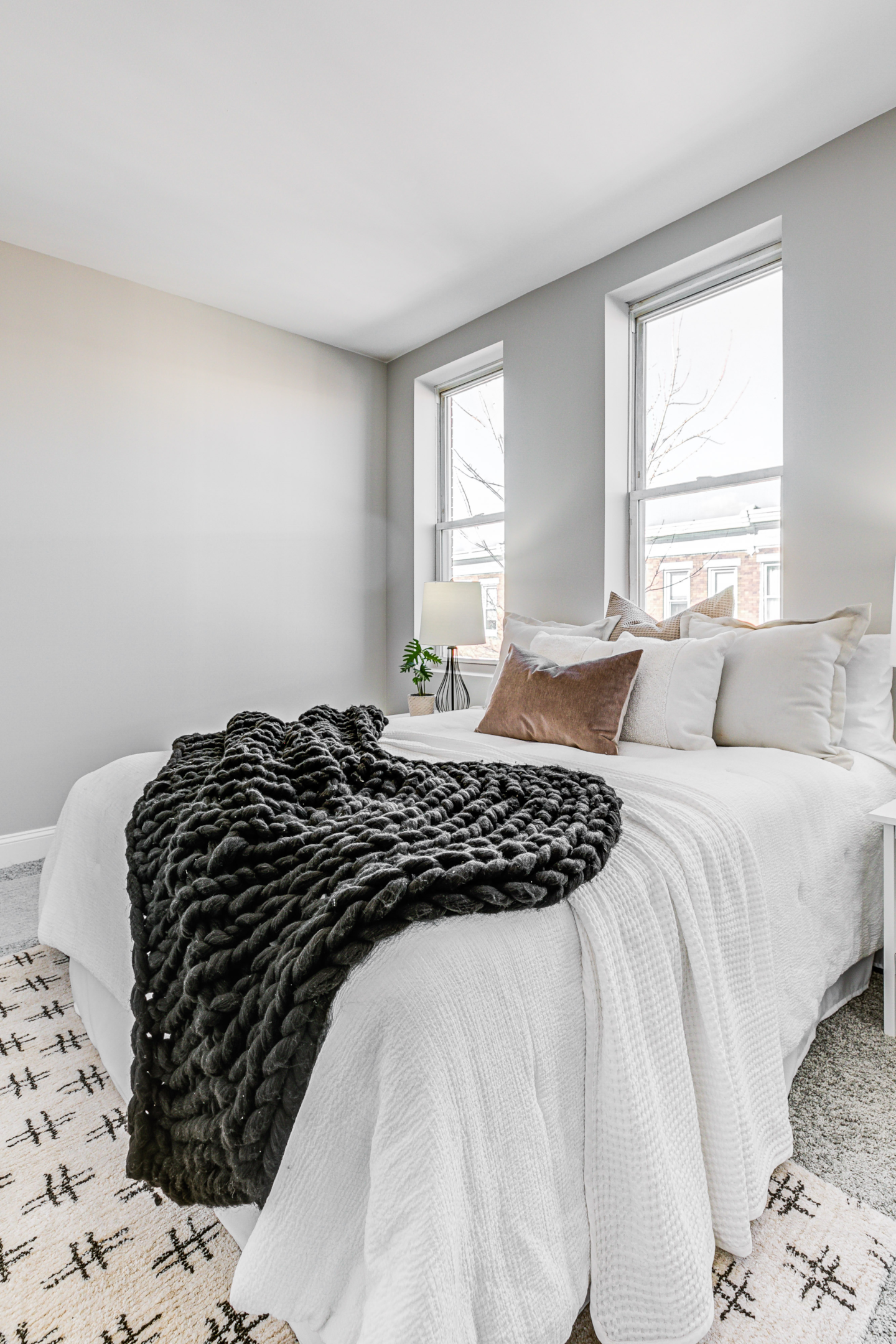 Furniture Placements
Furniture placement is integral to the home staging process for Towson, MD properties. Home stagers use their expertise in interior design to create a balanced layout that will help potential buyers envision themselves living in the space.
When starting with furniture placement for Towson homes, it's important to identify the focal points within each room. This could be something like a fireplace or an interesting artwork that could be showcased to draw attention to the area.
Once focal points have been identified, stagers can create balance by placing larger pieces of furniture around these points while also leaving enough space for people to move around easily. For example, they may place couches parallel to a fireplace or arrange chairs around a central table. Using this approach allows buyers to see how different types of furniture can fit in a particular area without overcrowding it, thus making them more likely to imagine their style within the property when viewing it during showings.
Design And Styling
Regarding design and styling for Towson homes, stagers are experts at creating aesthetically pleasing yet neutral spaces that appeal to potential buyers. They understand the importance of creating an inviting space that doesn't overpower potential buyers' imaginations with too much decor. As such, they focus on creating spaces that utilize colors, textures, lighting, and furniture placement to achieve the perfect balance between style and functionality.
Home stagers also keep current trends in mind and what will be most visually appealing to potential buyers. For example, they might choose a light blue or grey palette with white accents to create a clean and modern look that is inviting while still being neutral enough so visitors can imagine their style within the property.
Additionally, they will keep in mind how certain paint colors can create different moods or evoke certain emotions throughout the house, selecting colors that help convey a feeling of warmth or comfort rather than ones that could come across as cold or uncomfortable.
Finishing Touches
Home stagers carefully select accessories such as artwork, accent pieces, plants, or vases that are in keeping with the overall design plan and help create a relaxing atmosphere within each space.
Additionally, they might select accent pieces like throw pillows or decorative bowls, which help tie different elements together and create a unified look, all while adding texture and visual interest to the overall design.
They can also use shelves and cabinets to create more organized spaces which won't appear too cramped with excess items but still give visitors an idea of how much storage is available on the property.
Home Showings
Home showings are the final part of a successful home staging process; they allow potential buyers to view the property in person and make sure it's everything they expected. During a home showing, the seller and their representative will meet with buyers to discuss any questions or concerns and give them an official tour of the property.
Benefits Of Using A Home Staging Service
Professional home staging services can bring a lot of value to your property before a sale. By working with an experienced and knowledgeable team like us, home sellers can take advantage of various services designed to maximize the value of their homes so they can get the best return on investment. Further benefits include the following:
Access To High-end Furniture And Accessories
Home staging companies often have access to high-end furniture and decor, as well as a variety of exclusive amenities that can instantly transform md homes into something special. This can help significantly improve the overall look of homes, making them more desirable among buyers.
Ability To Work Within Budgetary Constraints
Professional stagers understand that sellers may be on tight budgets when selling homes. They will consider each home's unique circumstances while crafting the perfect design plan that works best in terms of aesthetics and budget.
Expert Advice On Maximizing Appeal
Home stagers know exactly what appeals to buyers, which is why they take time to analyze your home to determine how best to maximize its potential. They can then suggest which renovations should be made and what design elements should be used to create an environment that will appeal to buyers.
Save Time And Money
Selling your home quickly is essential for sellers to get the best return on investment. Home staging companies can save time and money by assisting with the entire sales process, from cleaning md homes and making strategic renovations to showcasing md homes in their best light during viewings.
High-quality Results
Home stagers take a hands-on approach to each home they work on, ensuring that all of their hard work pays off. With experienced professionals leading the way, you can rest assured that your Towson, MD home will be shown in its best possible light, securing peak results.
The Best House Stagers In Towson MD
For MD homeowners looking for the best staging company, Realestaged is the answer. We offer homeowners the chance to transform their homes into something special through personalized design plans and innovative strategies tailored specifically to each home's needs.
We work in your best interest to give you the highest quality results possible. Our services include:
Vacant install for empty houses
A custom design staging plan
Real estate photography
Property prep consultation
Personal interior design for homeowners
Model home staging
Contact us today to schedule your home staging.